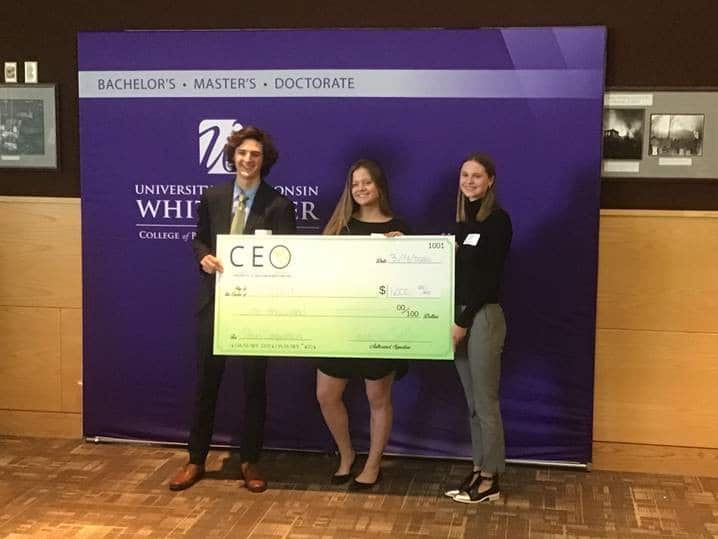 New Trier Business Education teachers, in partnership with the Foundation, have brought INCubatoredu to the classroom to provide students with real world entrepreneurship experience. INCubatoredu — a nationally recognized program that provides a specialized curriculum to hundreds of member schools in over a dozen states — provides online instructional materials, consultation on how the classroom is designed, a coaching and mentoring framework, and professional development resources for teachers and volunteers.
In this year-long course, students have the opportunity to fully develop their product or service. Business experts from the community serve as volunteer coaches and mentors guiding student teams through the processes. At the end of the school year, each team presents at Pitch Night to a group of local entrepreneurs and business leaders mimicking ABC's popular business pitch show, "Shark Tank."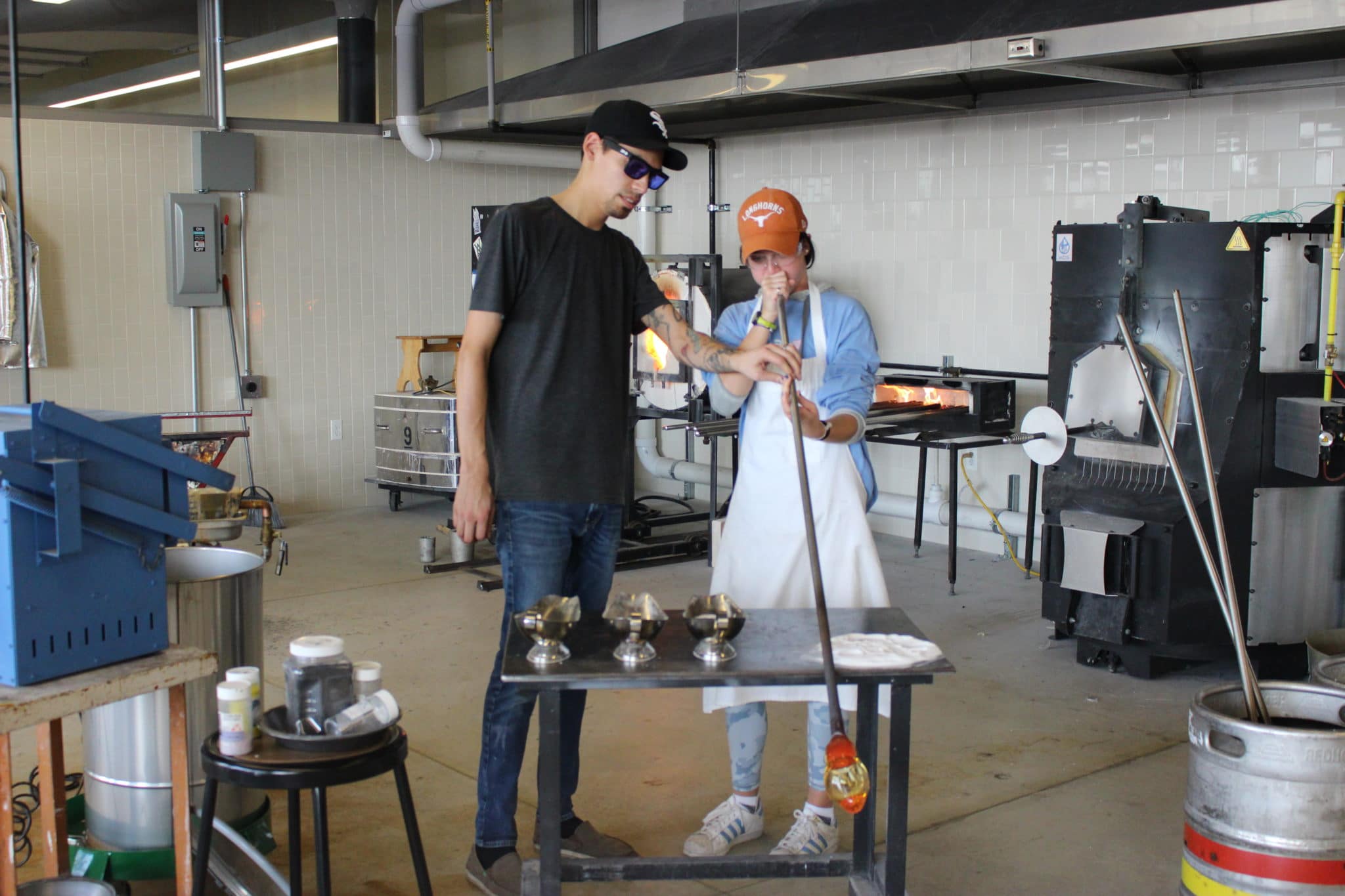 New Trier offers a unique glass art program that has been constantly gaining popularity with students. Building capacity for this curriculum with state-of-the-art equipment raises the quality of education for Glass Art students and brings New Trier's Glass Art facility to a level that rivals many colleges and universities.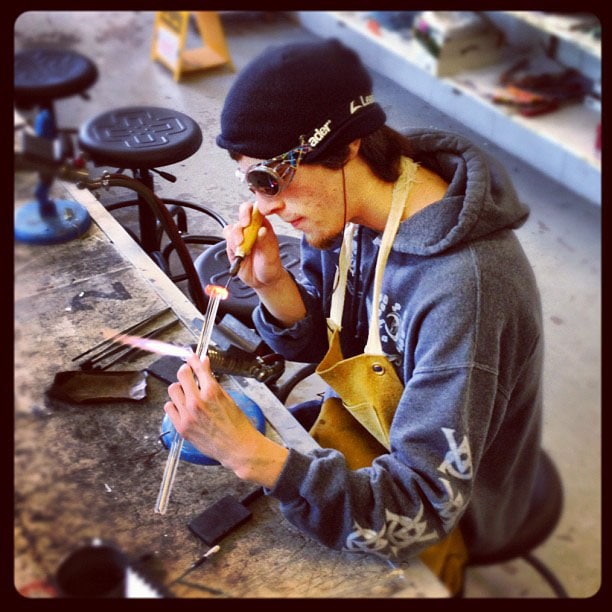 Mori Weinstein, passionate about the glass arts with skills that rivaled professionals, graduated from New Trier in 2012 and attended University of Kansas. In 2016, a tragic accident occurred where he and three others died.
To honor Mori's memory, the New Trier Educational Foundation in partnership with the Weinstein Family and the community, committed to raise $35,700 to purchase an annealing kiln and second reheat chamber allowing more students to participate and advance in the glass arts.
"Having more space and equipment enables New Trier students to host students from other schools near or far. The real life connection of working alongside and collaborating with new people helps students grow and be more understanding of people from different backgrounds," shares Monique Roberts Boyd, Art Faculty
The expansion of the Winnetka Campus presented an opportunity for the installation of two green roofs outside the 4th floor of the new building. Triship and Girls' Club committed to $100,000 for the north green roof while the Foundation matched that for the south green roof.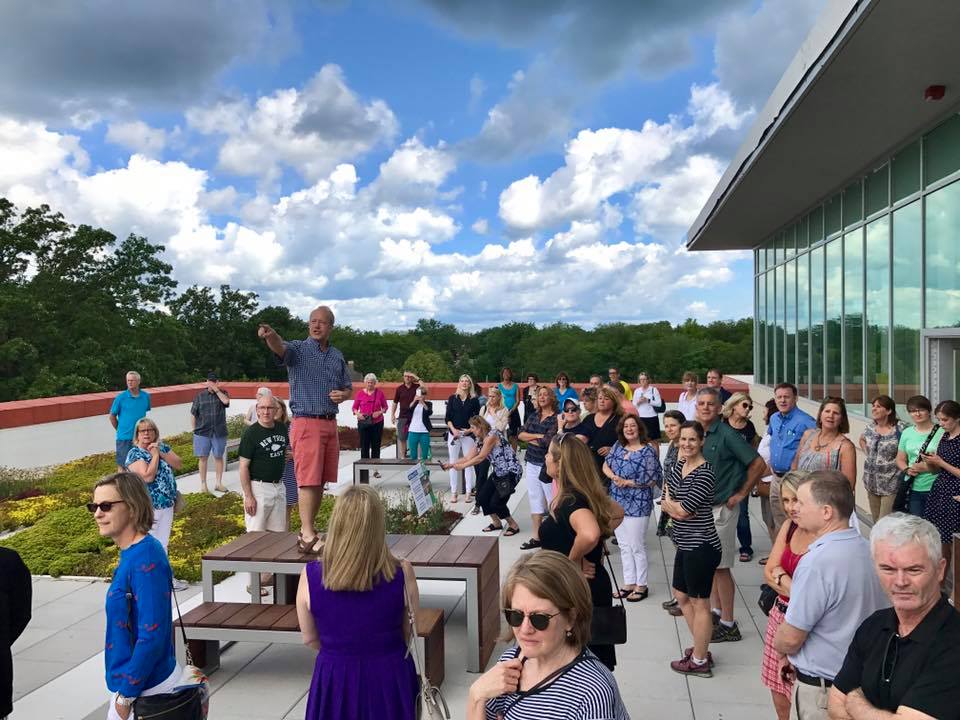 The roof is being put to good use for many different activities. A sculpture class has created site specific sculptures for the space. Art teachers bring their classes to the green roof for team building activities and to photograph artwork in natural light. The space is also being used by advisories for mindfulness practices and gatherings for various clubs.
In 2020, a greenhouse will be added to the space. Click here for more information.
In 2016, the Foundation was challenged to raise $15,000 for Special Education. An anonymous donor then donated an additional $5,000.
The Special Education Challenge raised $21,545 to provide expanded opportunities for students with disabilities.
This funding supported many programs including yoga, animal assistance therapy, vocational training and more.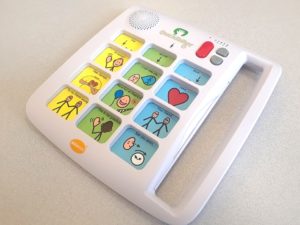 As programming in special education at New Trier has grown and evolved, the need for assistive technology devices has increased significantly. "Thanks to the Special Education Challenge, a full inventory of these devices has been purchased to assist students in a wide range of activities," says Life Skills Faculty Sean E. Clemenz.  "We now have new equipment to assist in communication, iPad access, and the operation of small appliances in the new Life Skills kitchens. As a result, our students are participating more fully in a wide range of activities and striving toward greater independence," Clemenz points out.