New Trier High School names eight alumni as 2024 Alumni Achievement Award recipients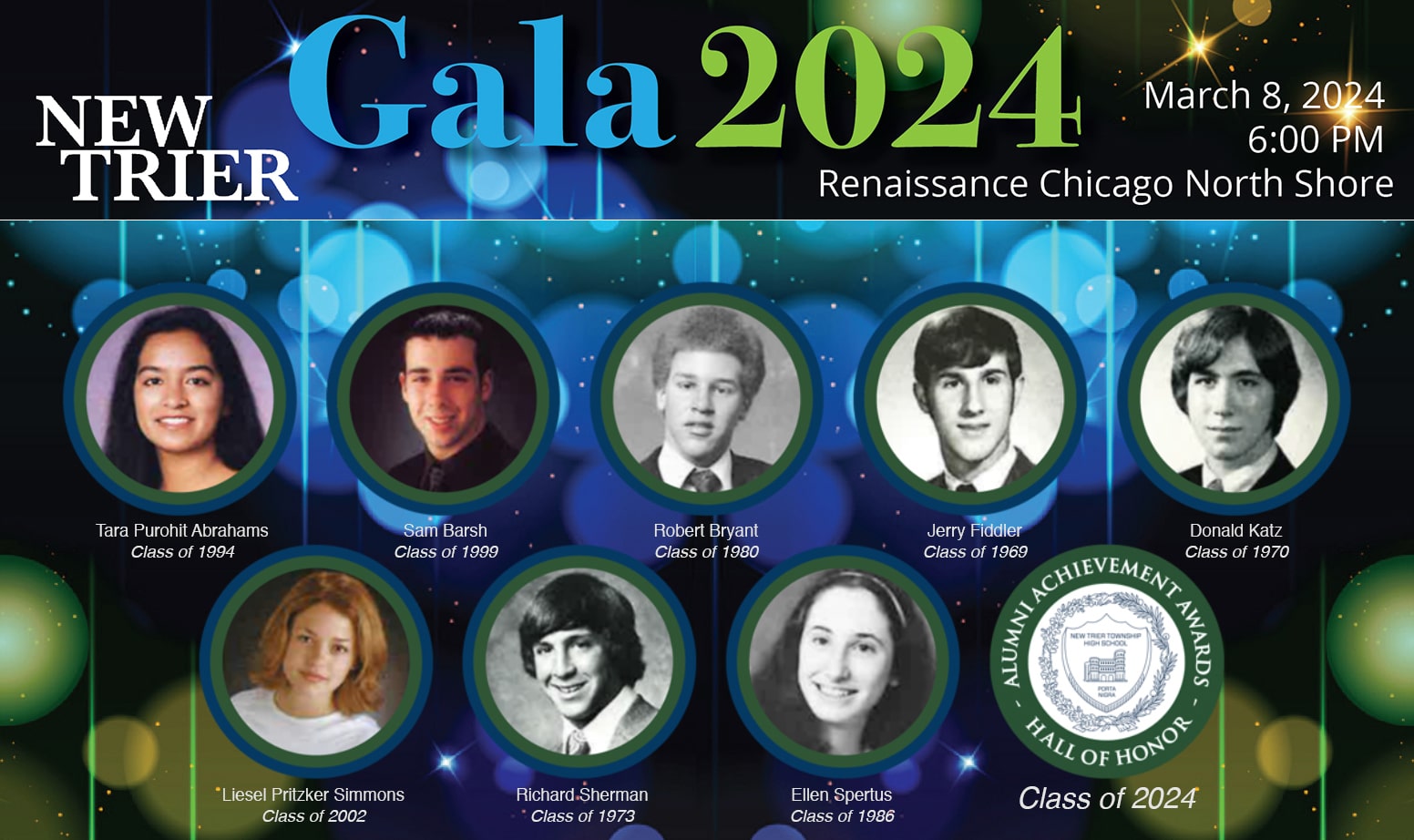 Eight distinguished New Trier High School alumni will receive the school's Alumni Achievement Award this March, joining 70 of their peers in the Alumni Hall of Honor. The honorees are: 
The Alumni Hall of Honor Class of 2024 will receive their Alumni Achievement Awards at a Gala hosted by the New Trier Educational Foundation beginning at 6 p.m. on Friday, March 8 at the Renaissance Chicago North Shore Hotel in Northbrook. All proceeds from the gala will benefit the Foundation, which provides philanthropic funding for exceptional educational opportunities for New Trier students.
And we can't wait to put on our party clothes and have some fun!
The funds raised from the Gala will be dedicated to advancing student and faculty innovations throughout New Trier by providing private funding for exceptional educational opportunities that are not funded - or are only partially funded – by the District 203 budget. Thanks to generous and thoughtful sponsors like you, the Foundation netted over $75,000 at the last Gala! Whether it's supported through Marran Grants or special projects, we are so honored to help support innovation that drives the growth of durable skills like adaptability, collaboration, and learning how to learn which will serve our students well today and in the future.
See images from Gala 2022!
Honorees, Foundation Board Members, New Trier Administration and the community came together to celebrate in 2022 and we can't wait to see you in 2024!