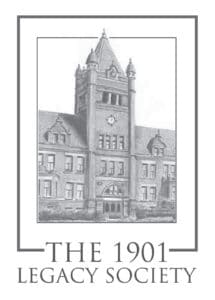 Whether you would like to put your donation to work today or after your lifetime, you can find a charitable plan that allows you to provide for your family as well as support the New Trier Educational Foundation. We deeply appreciate that such gifts are motivated by an emotional connection and deep commitment to the school and its mission to promote inquiry, service, and compassion. Your gift assures that New Trier will continue to provide challenging academic programs and significant learning opportunities that will shape the minds of future leaders.
We urge you to consult your personal tax and financial advisers concerning the specific consequences of making gifts to the Foundation. We would be pleased to discuss, in confidence, the ways in which you may support the Foundation.
To inform us of your planned gift, or for further information about planned giving opportunities, contact Liz Mayer '02, Executive Director at 847-784-2346 or mayere@nths.net.
If you name the New Trier Educational Foundation in your plans, please use our full name and Federal Tax ID Number: 26-0040744.