Applied Arts Students Customize Electric Toy Cars for Kids with Spina Bifida
Representatives from the Illinois Spina Bifida Association and Devices 4 the Disabled met with New Trier High School Applied Arts faculty and students who did the finishing touches to customize Power Wheel toy electric cars for six children with spina bifida.
The day was all about serving children with mobility deficits and their families while training our students to be creative thinkers and builders. They're learning to innovate at a faster rate to meet the demand for devices that can help the children to achieve time sensitive developmental milestones through movement and exploration.
With funding from the Foundation's 203 Grants program, Applied Arts students are doing this project in the Intro to Engineering Design classes in partnership with the University of Delaware's Go Baby Go program empowering children through independent mobility.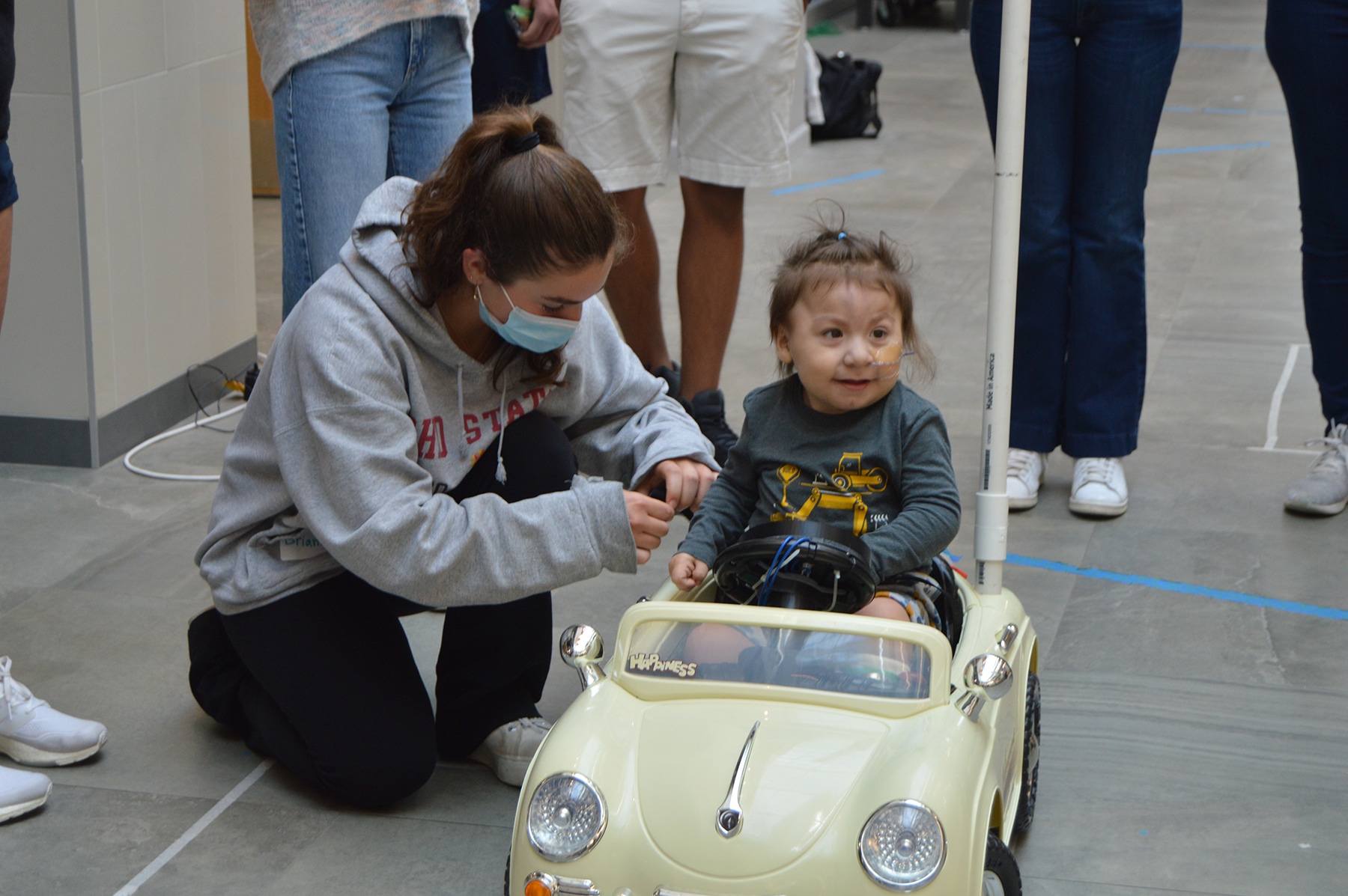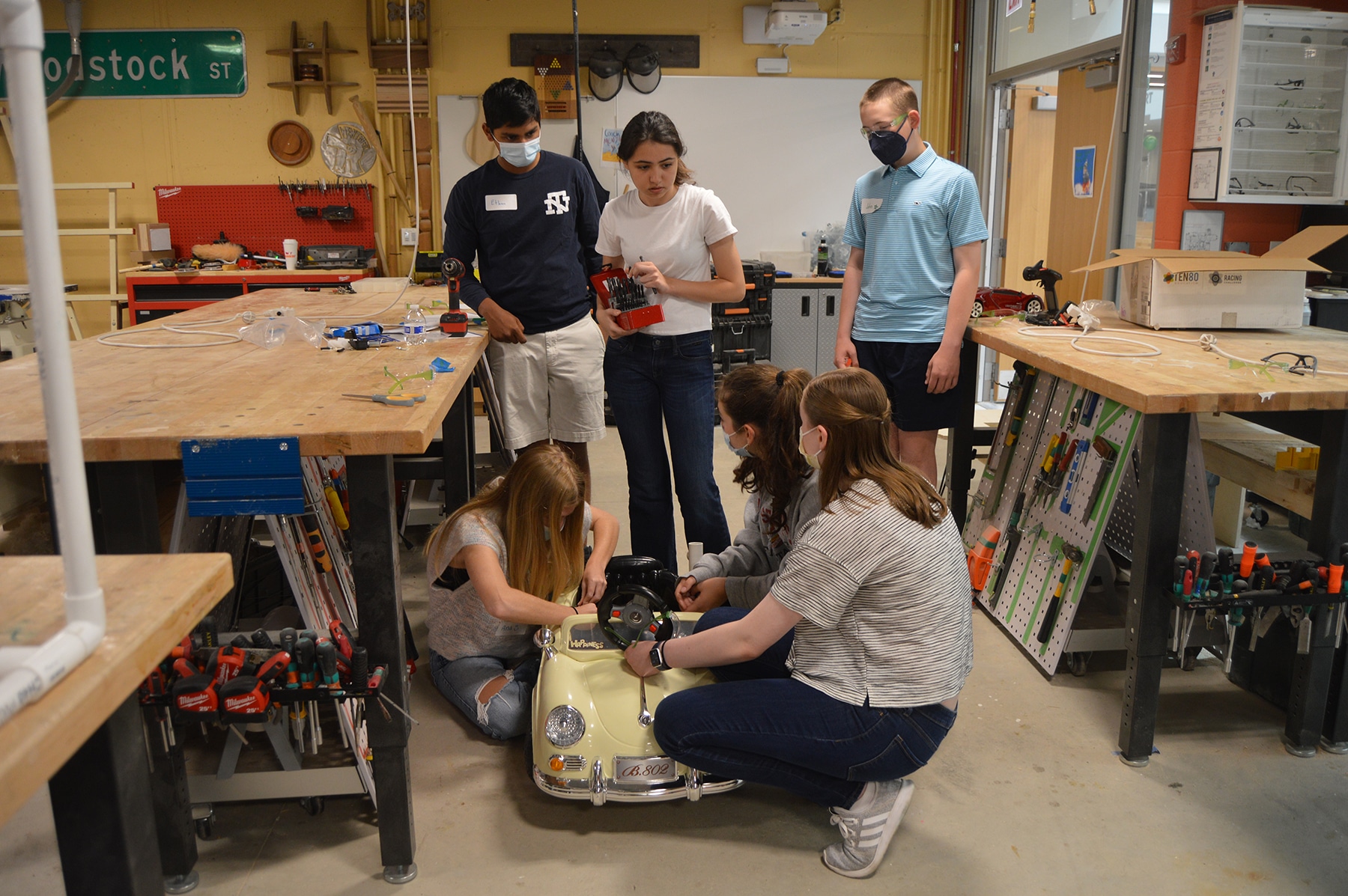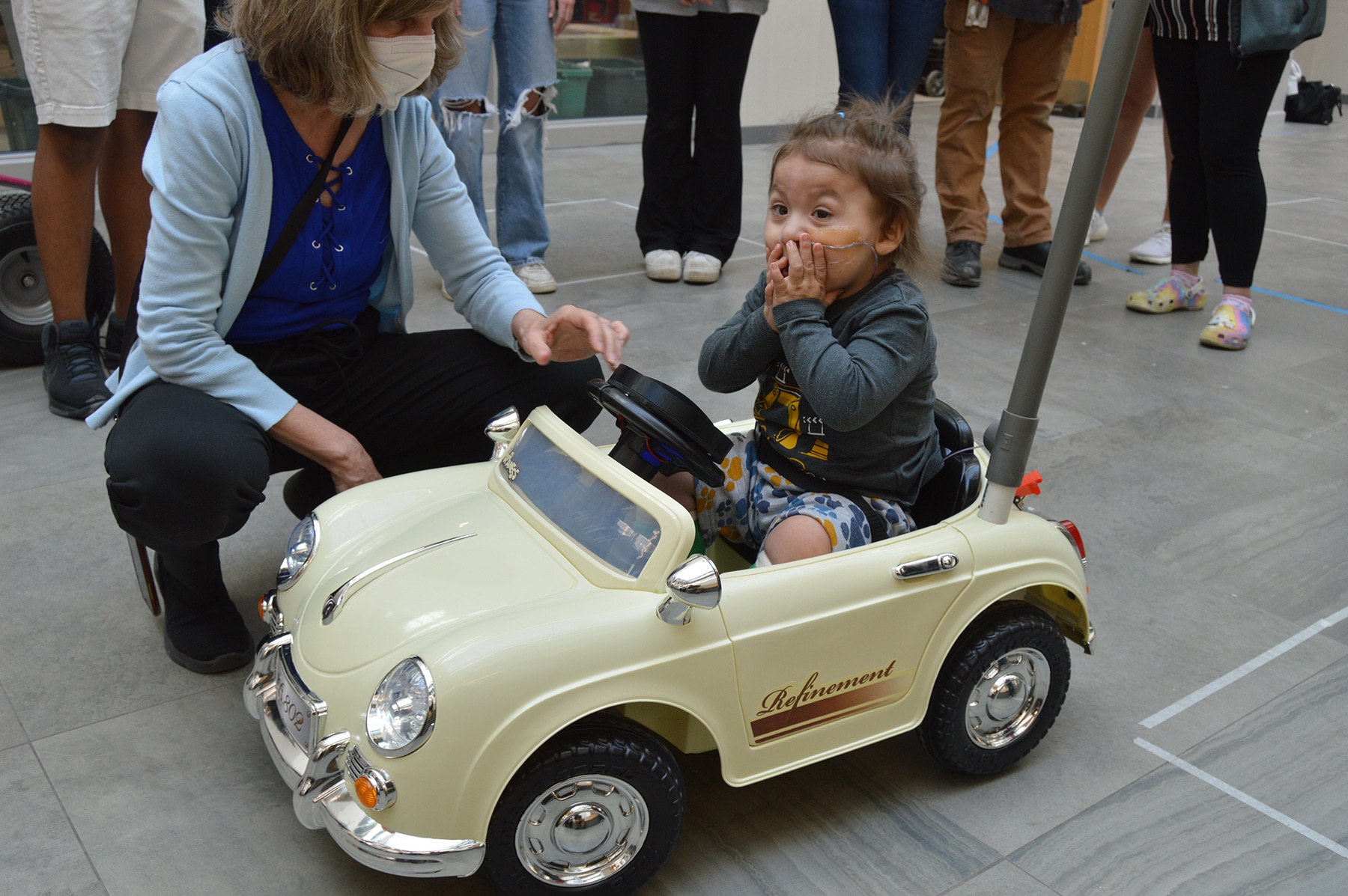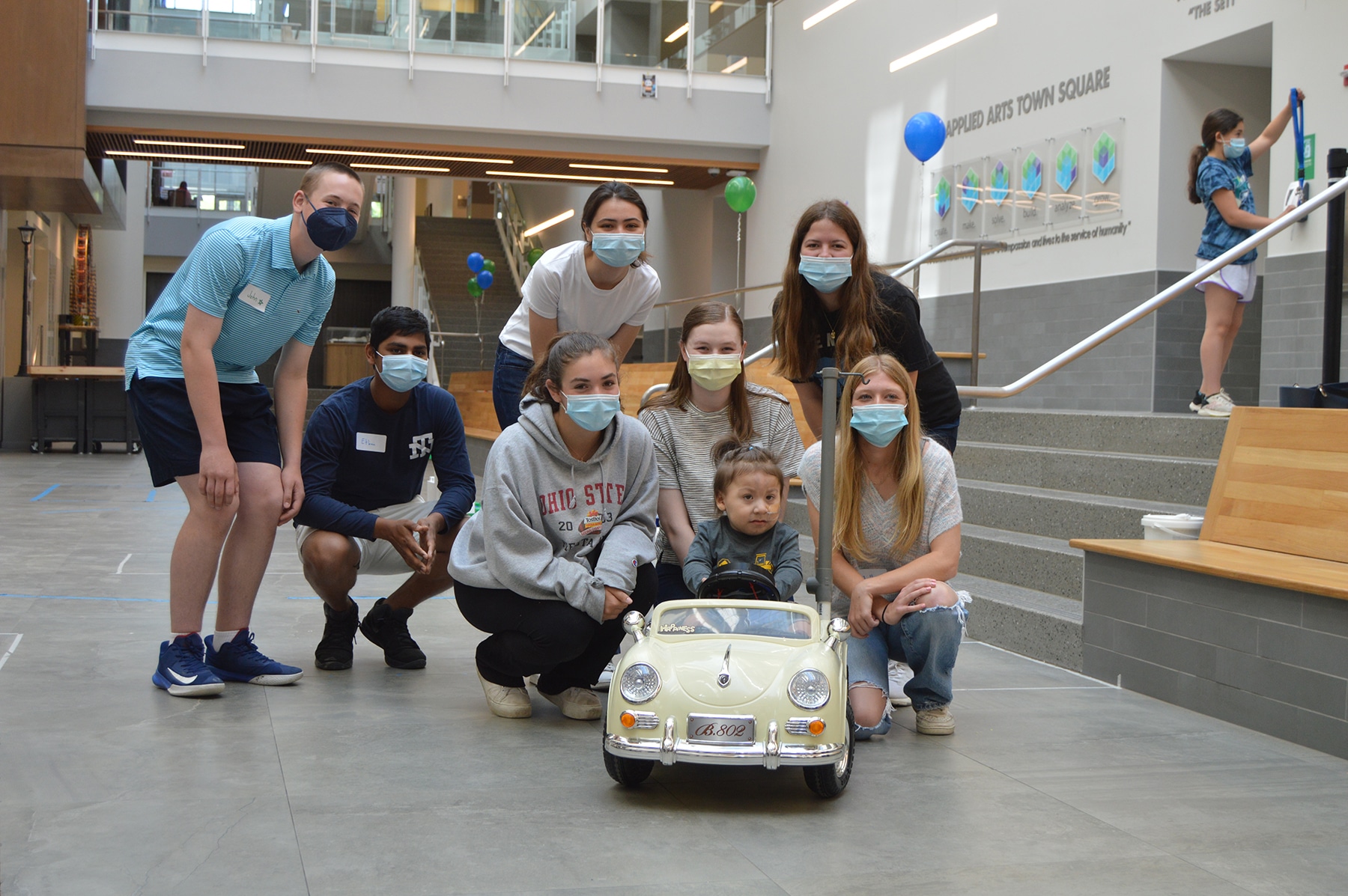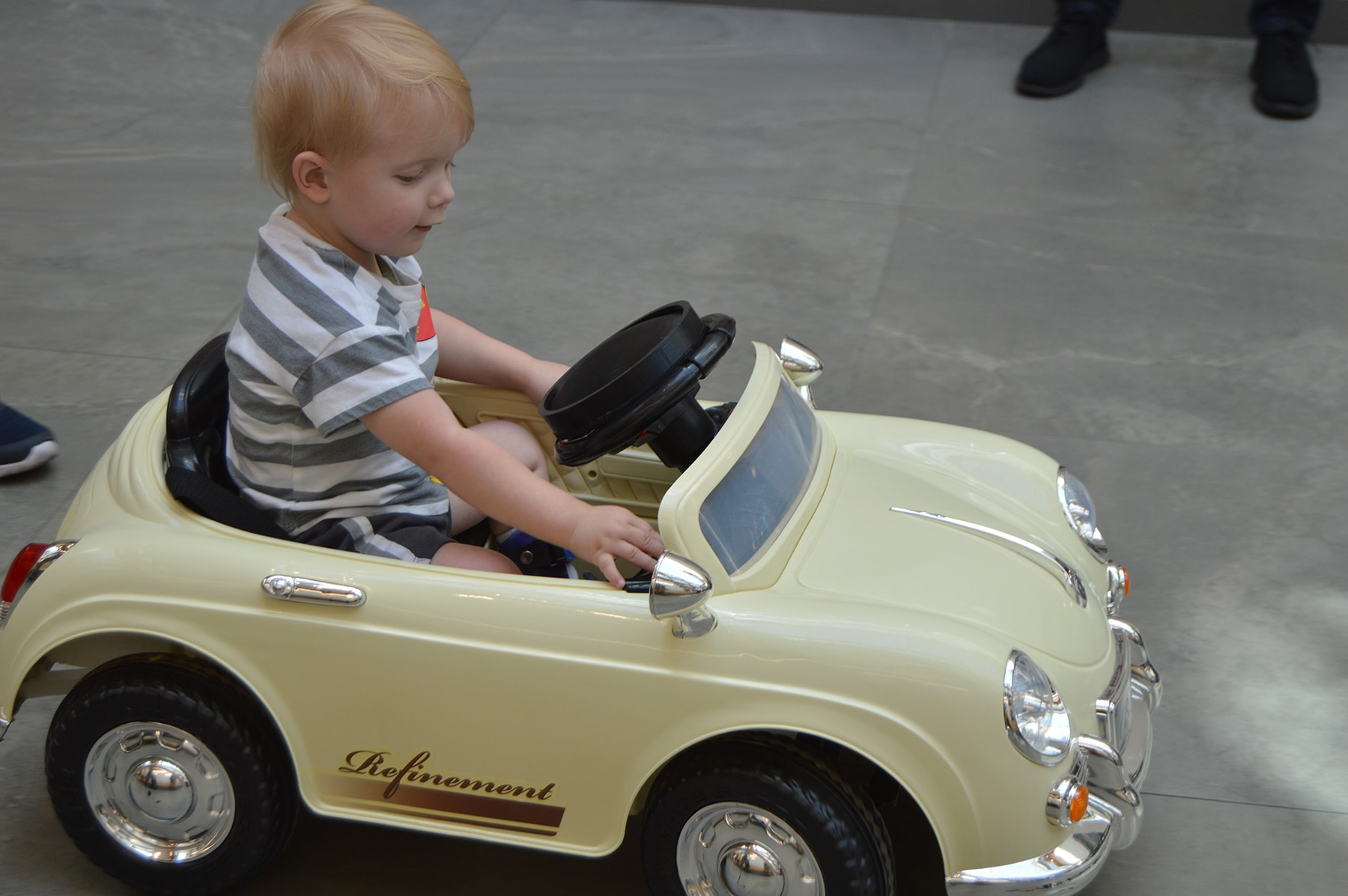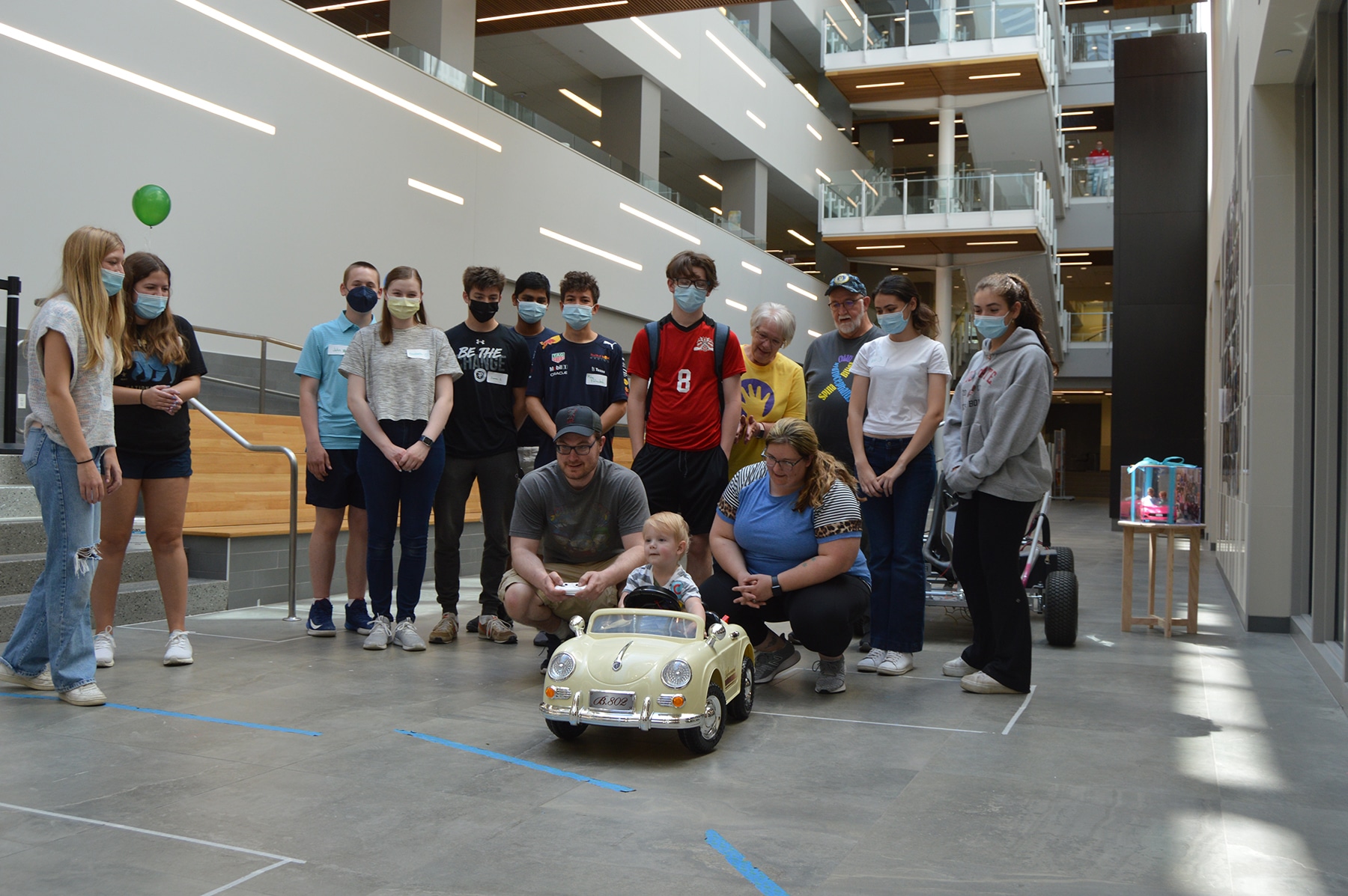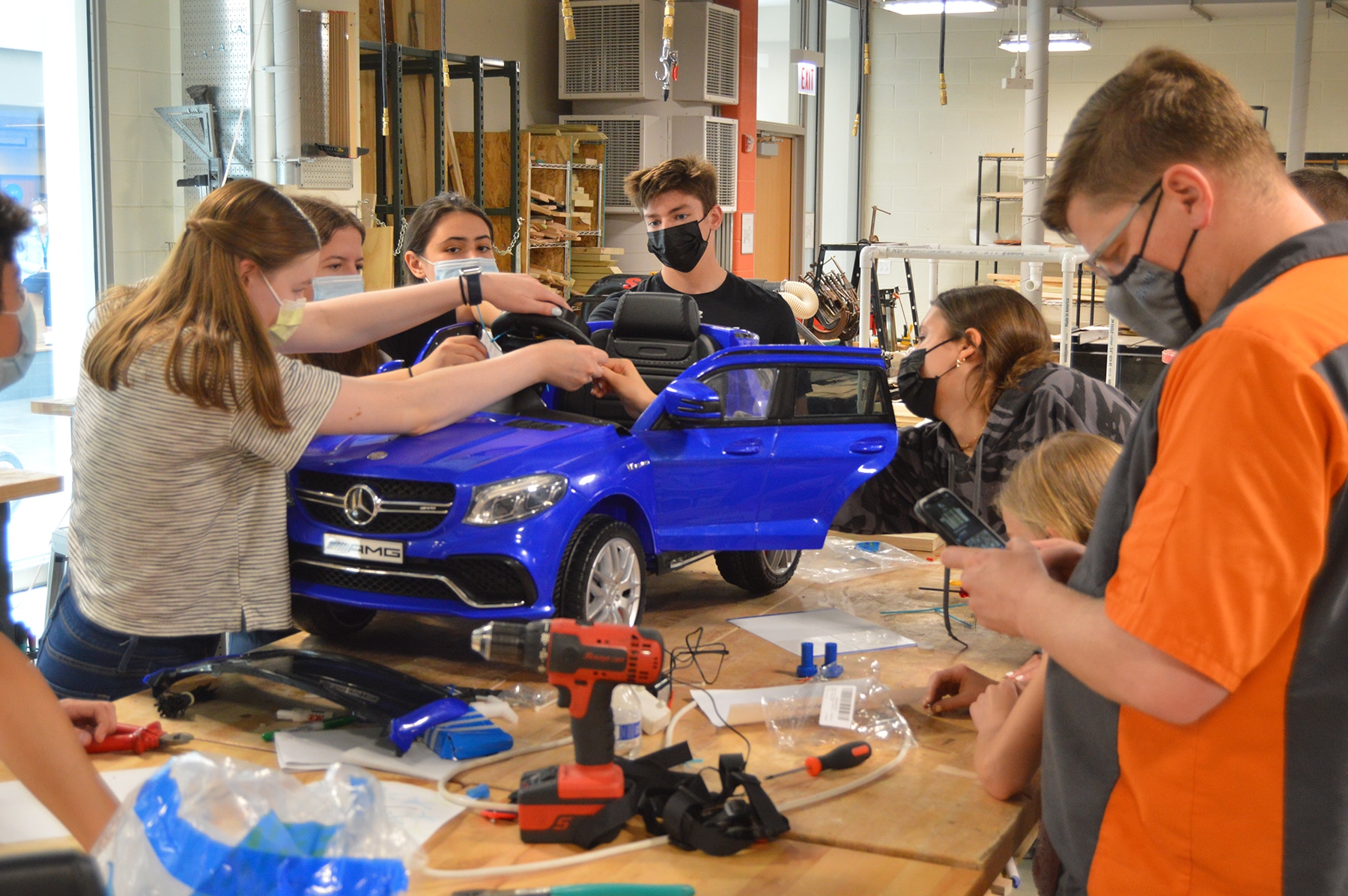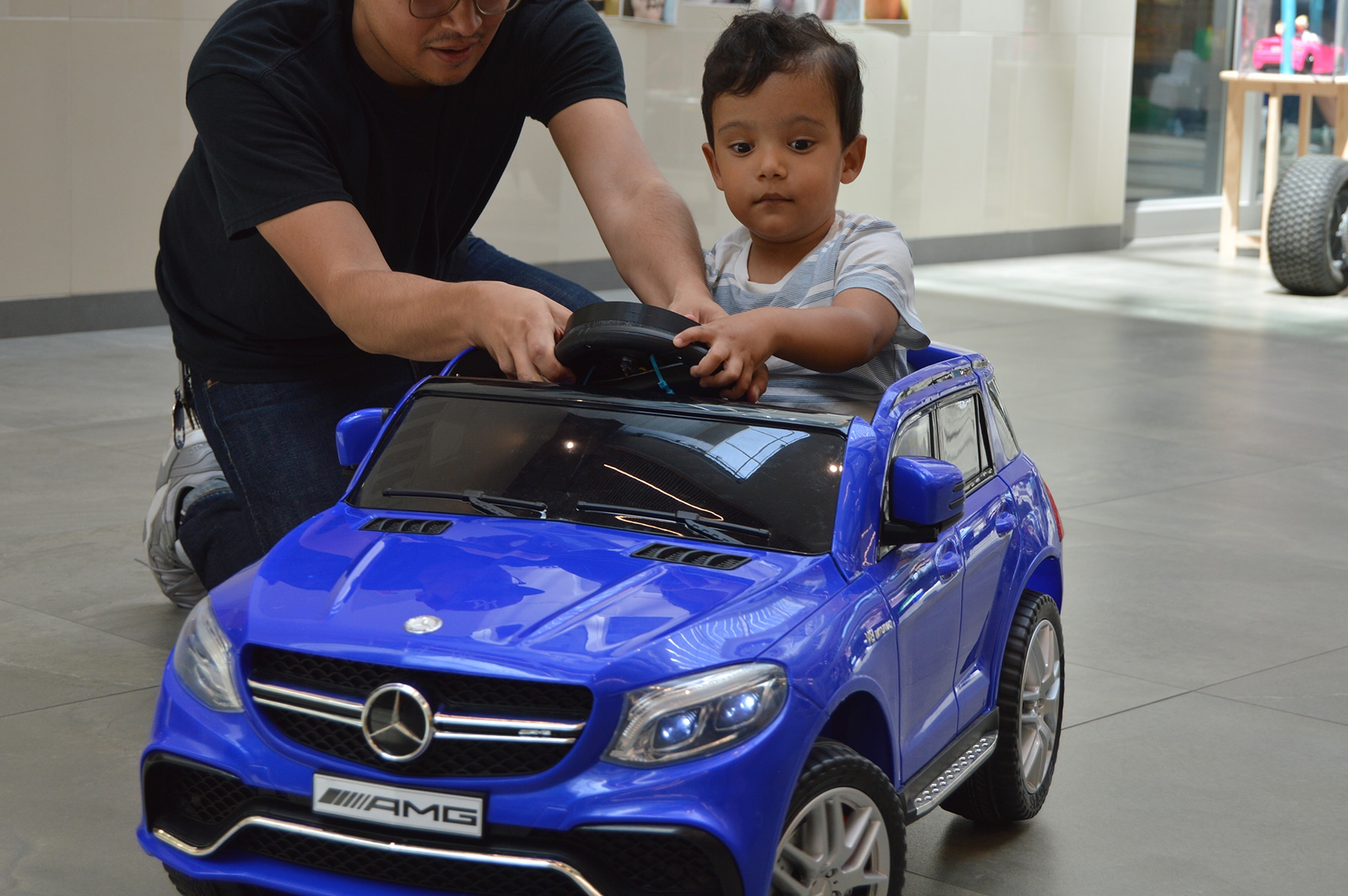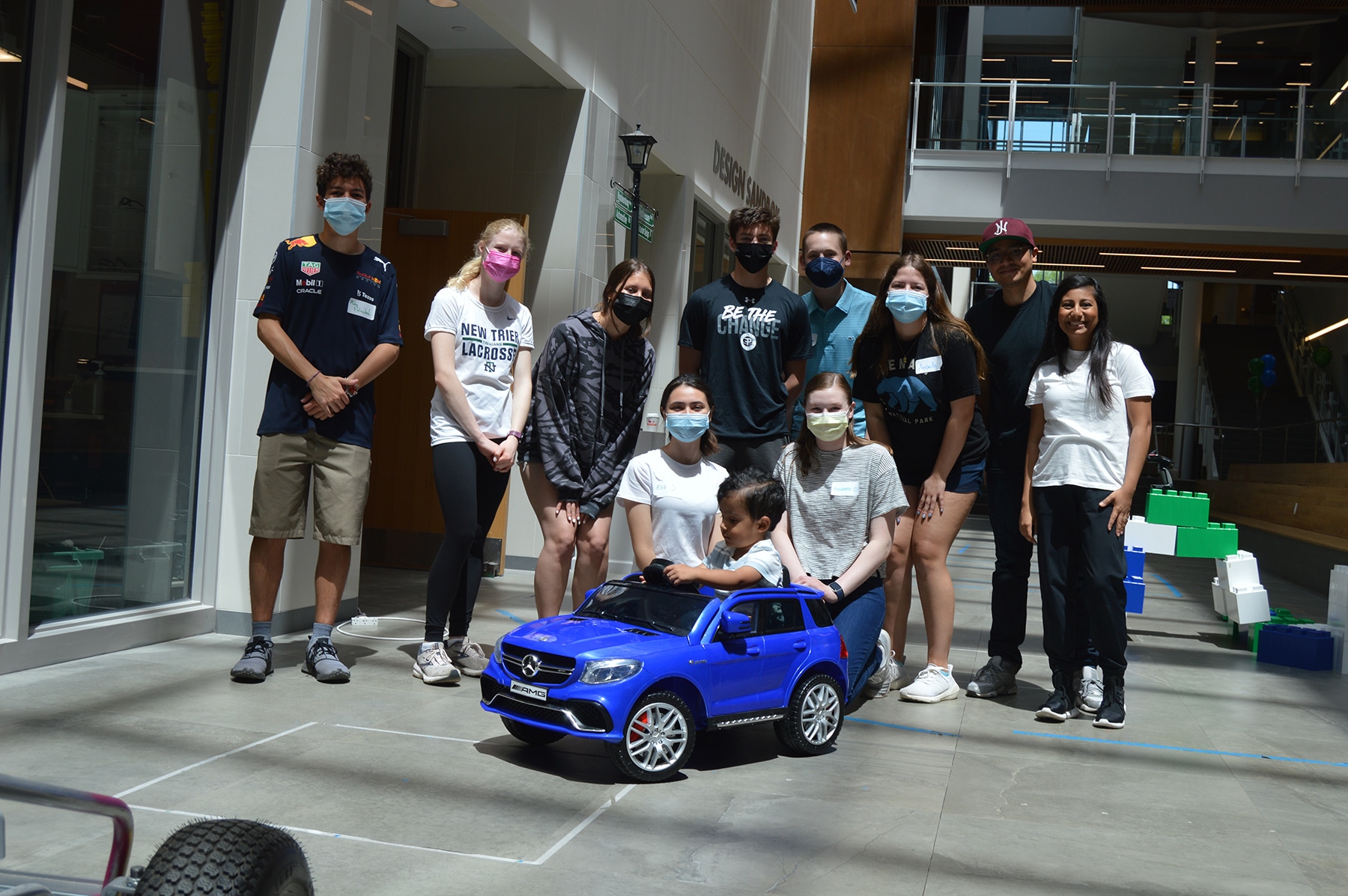 Student Takes On Life-Changing Project for His Young Client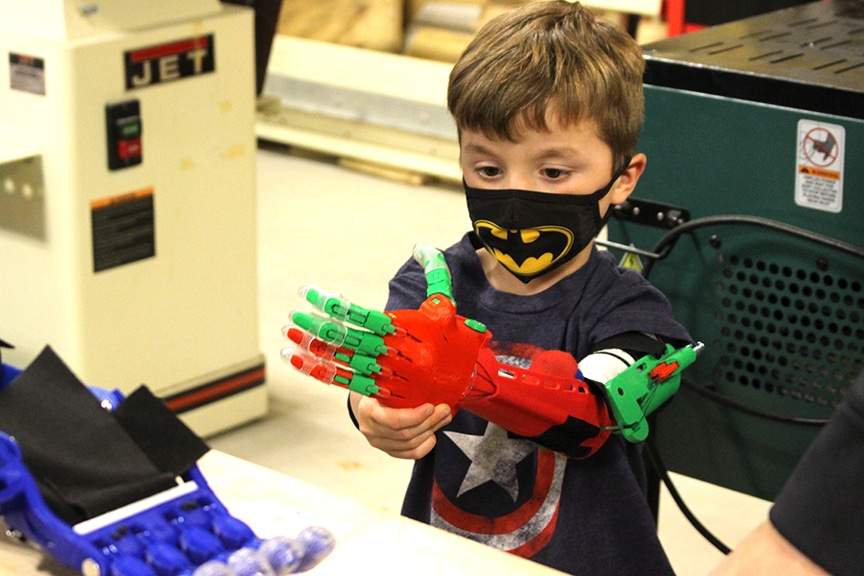 New Trier senior Luka Schulmeyer '22 is building a prosthetic upper limb device for a 5-yr old boy as part of a project with Applied Arts Faculty Chip Finck. The boy's dad reached out to Mr. Finck through e-NABLE, an online global community of "Digital Humanitarian" volunteers who use 3D printing to make free and low-cost devices for children and adults in need.
Luka, who began this project in his junior year, met with the client and his dad to test two prototypes and gather feedback for the next design iteration.
The Foundation is proud to have provided funding for the acquisition of 3D printing and scanning equipment that enables students in applied arts and engineering to lead projects that, according to Mr. Finck, provide meaningful learning experiences for our students and transform the lives they serve.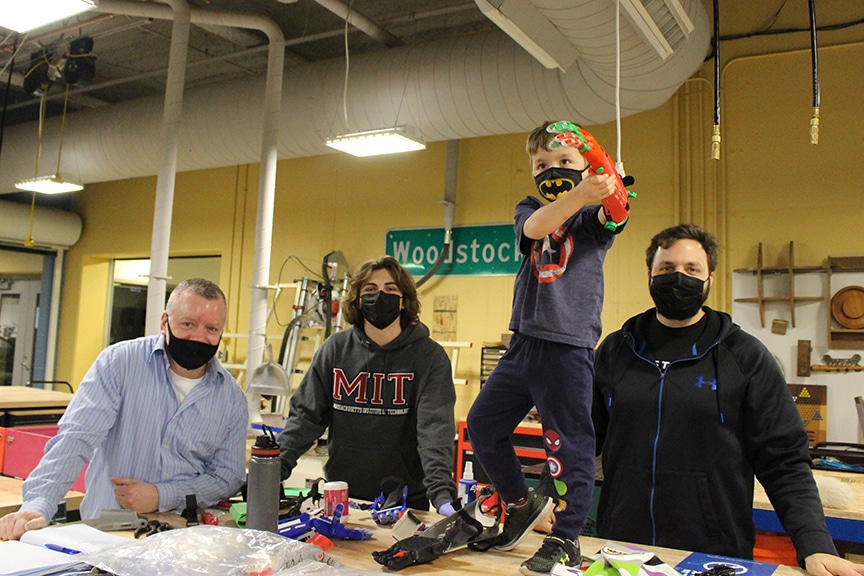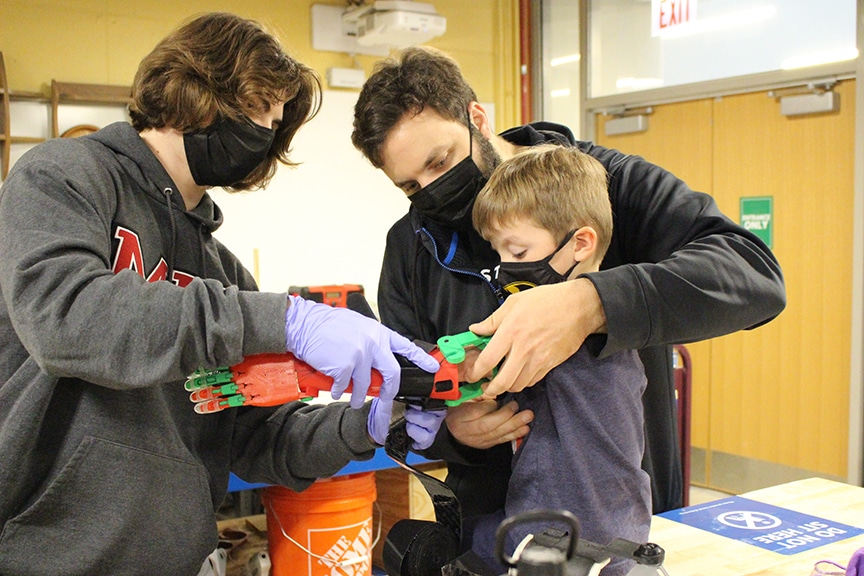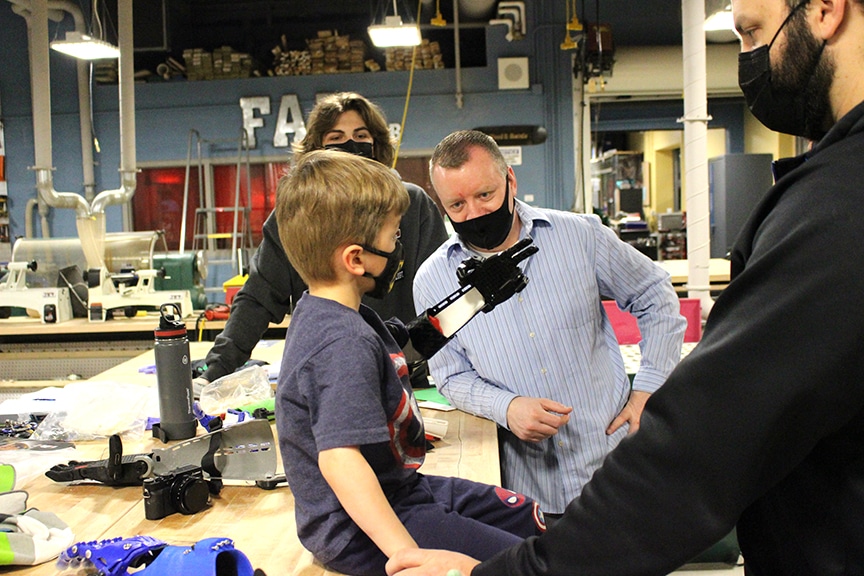 3D Prototyping Gives New Trier Students Limitless Possibilities for Learning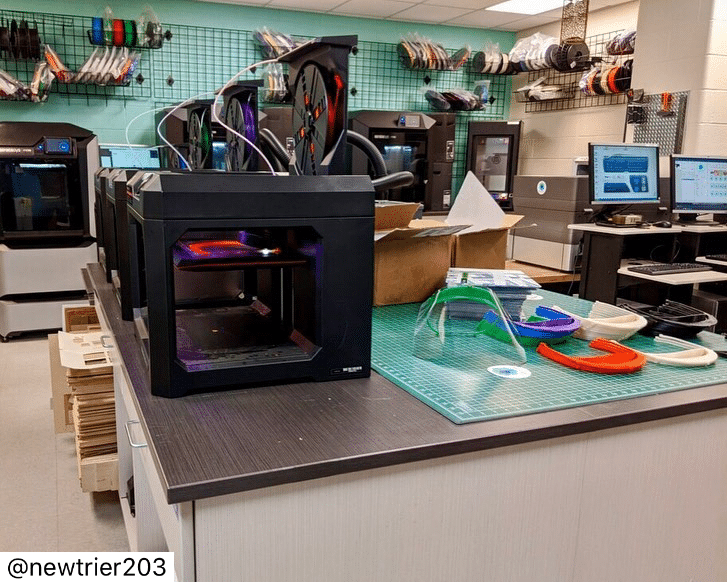 This past school year has truly been an unprecedented time for New Trier with the global pandemic forcing everyone in the community into uncharted circumstances. Students, teachers, parents, staff, and support partners — we all found ourselves problem solving together on many levels and in unexpected ways.
This is precisely the kind of opportunity that creates unique learning experiences for New Trier students, according to Applied Arts Department Chair Jason Boumstein and Technology Education Faculty Alex Howe. The Foundation has been providing funding support for the department to acquire equipment and materials to be used by students in architecture, woodshed and engineering classes, plus in extracurriculars such as Science Olympiad and Robotics.
"The Foundation has really contributed to a lot of what we do on a daily basis to create curiosity in our students," says Boumstein. "Having a 3D printer, one that could print in mass volume, and a 3D scanner to enable our students to do research, design and translate that into an actual project has been so beneficial." Access to this technology gives students the opportunity to create a tangible product from their imagination, test it, rethink its design, get feedback, and cycle through the same process as needed.
"This level of prototyping is what students will see currently being used in the industry," points out Boumstein. "It gives them a leg up and a chance to learn how to prepare themselves for what's expected out in the field."
When the lockdown happened due to the coronavirus, the department saw this as an opportunity to use the same equipment for the greater good. With funding support from the Foundation to purchase the necessary materials, the Applied Arts staff produced more than 600 face shields for the North Shore HealthSystem, all fully assembled.
WNTH Spring Banquet
Thanks to all who attended the inaugural WNTH Spring Banquet at the Winnetka campus!
Our students delivered a stellar presentation and led a conversation with alumni who had a great time sharing memories and pointing out how their experience at the radio station set them on a path to become successful in their careers. They were thrilled to see how WNTH rivals some of the best college stations in the country. The highlight of the evening was when Student General Manager Juliette Rechtin received the first ever Kelly McCullough '78 WNTH Scholarship from Mr. McCullough himself.
The Foundation has been supporting WNTH through the 203 Grants program and now through this new scholarship opportunity.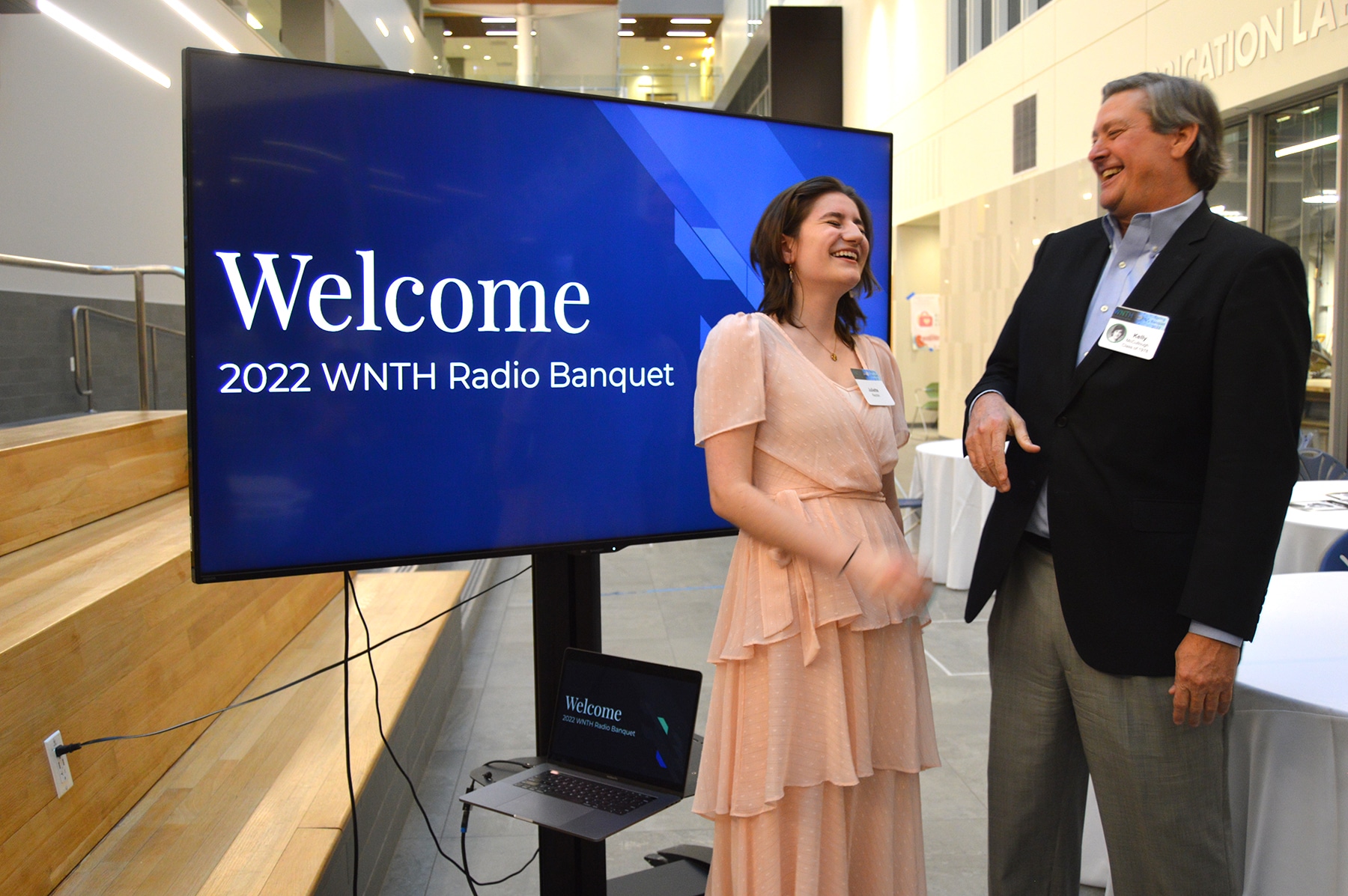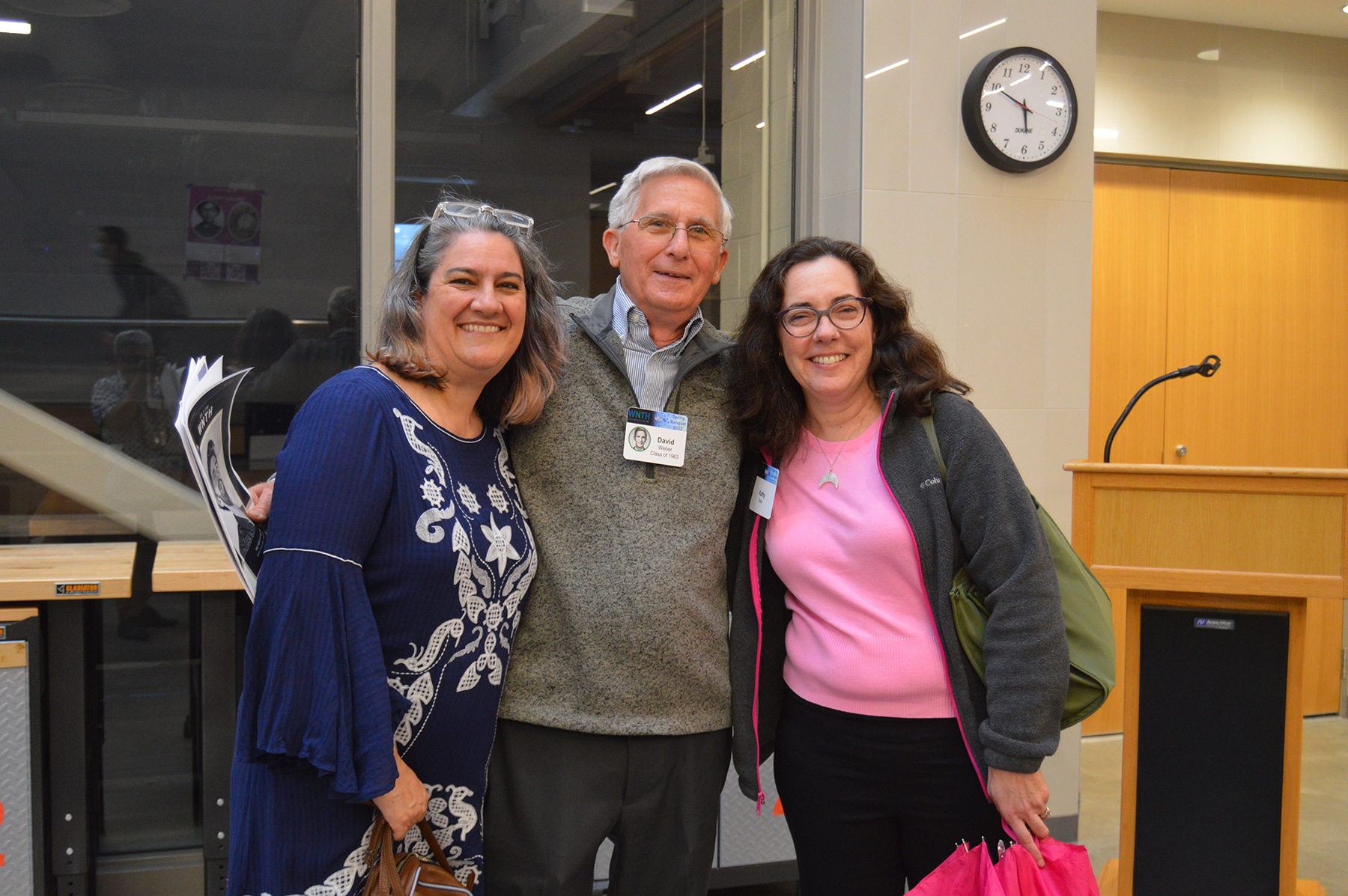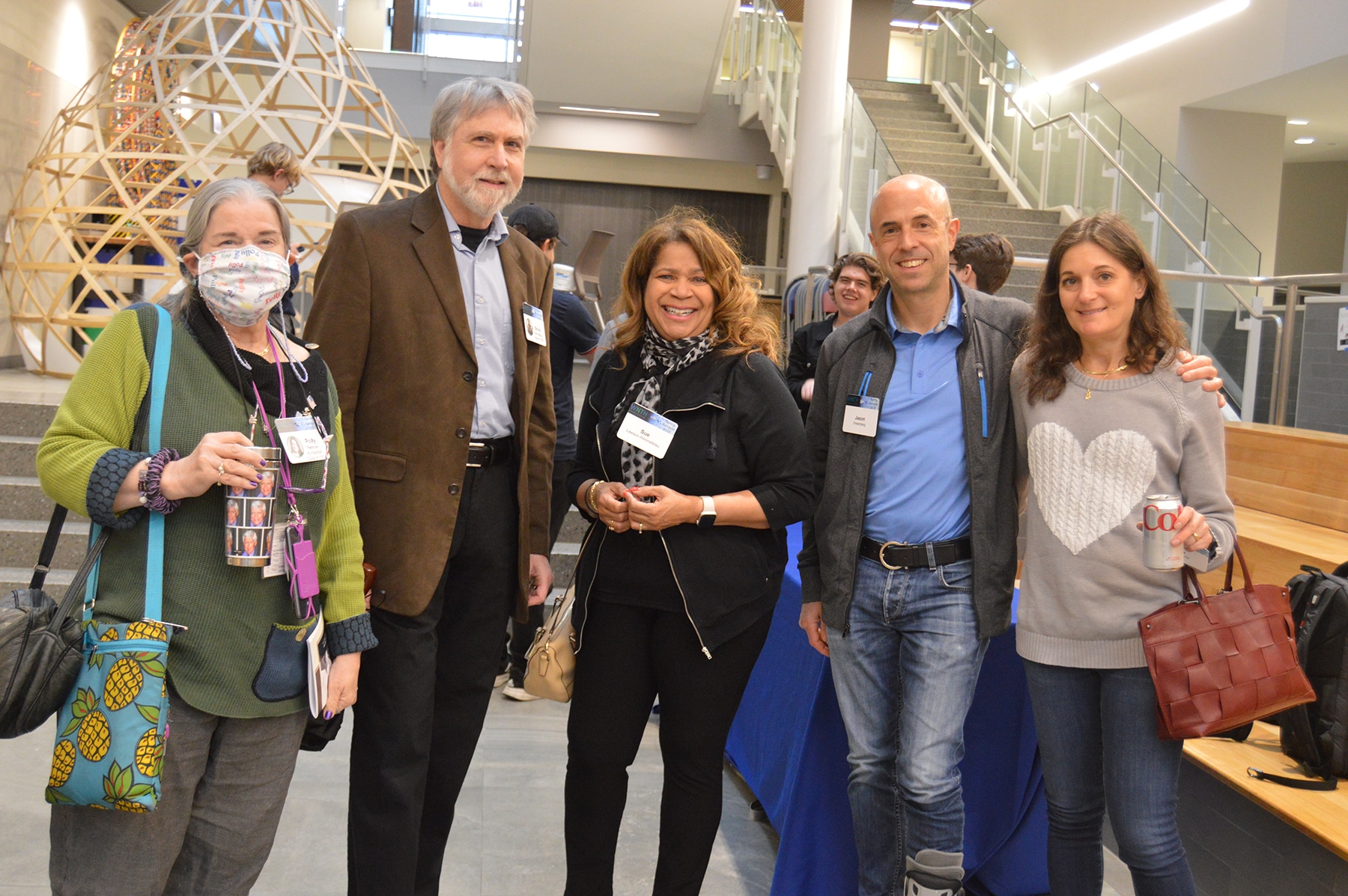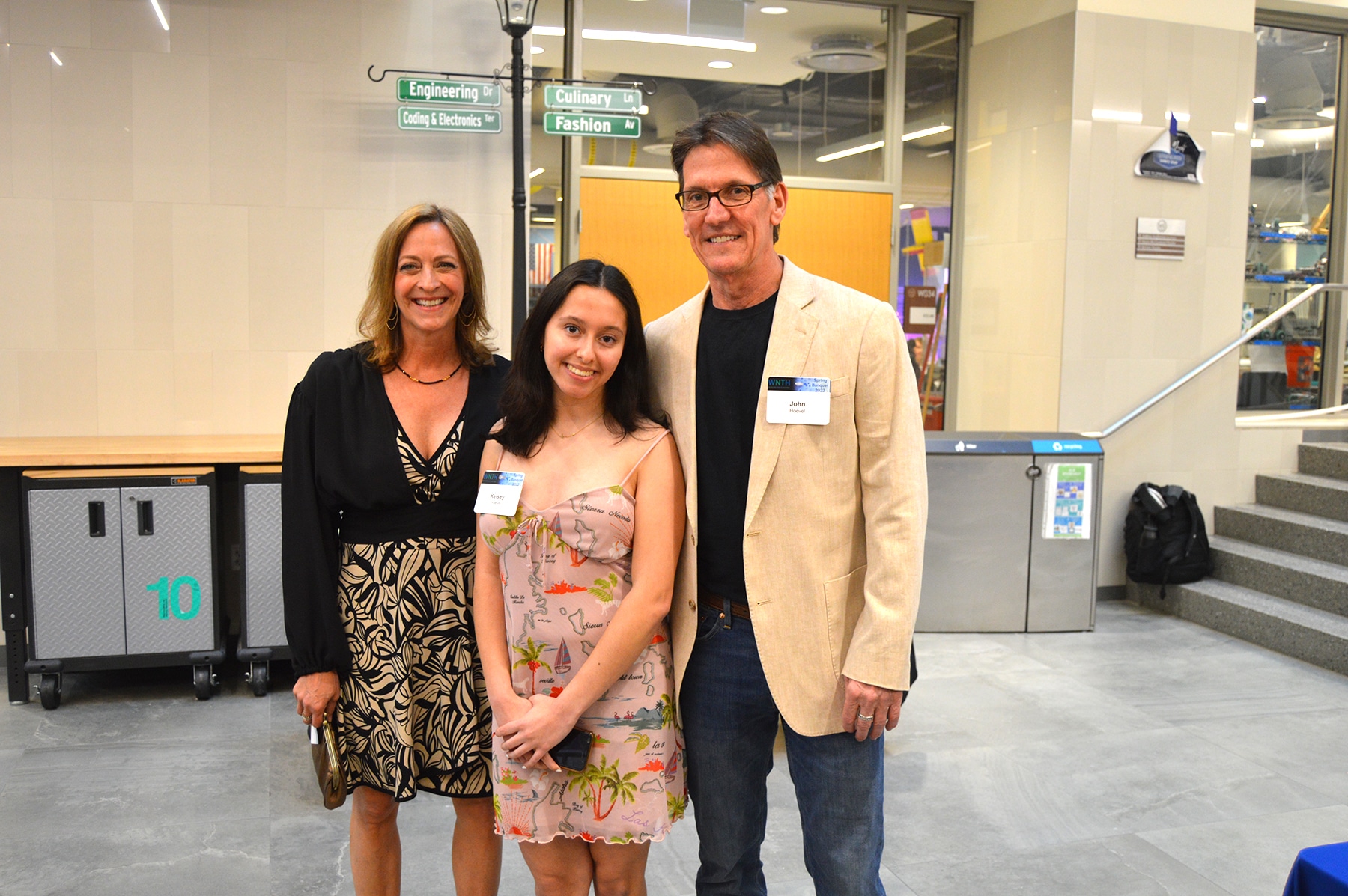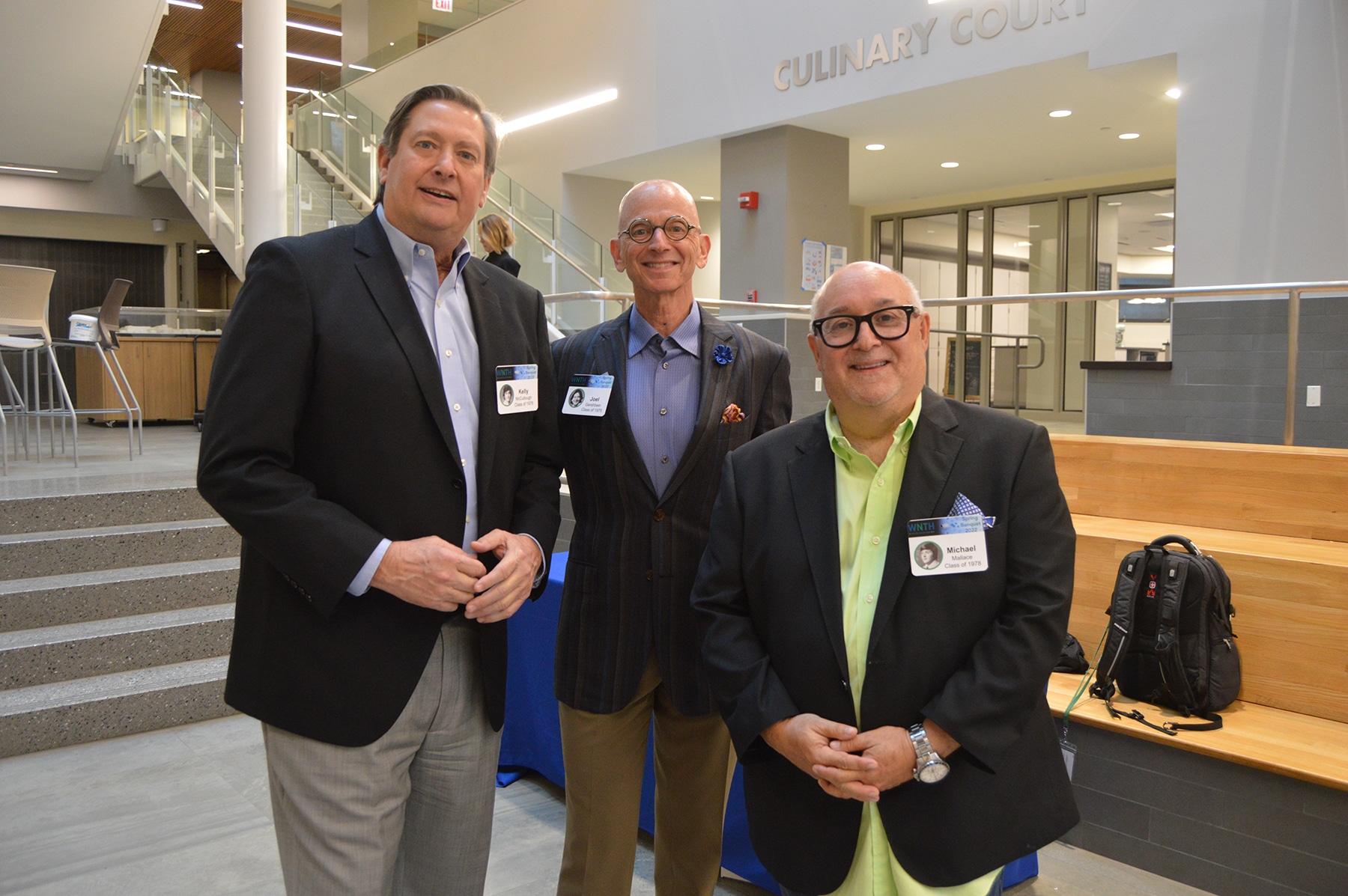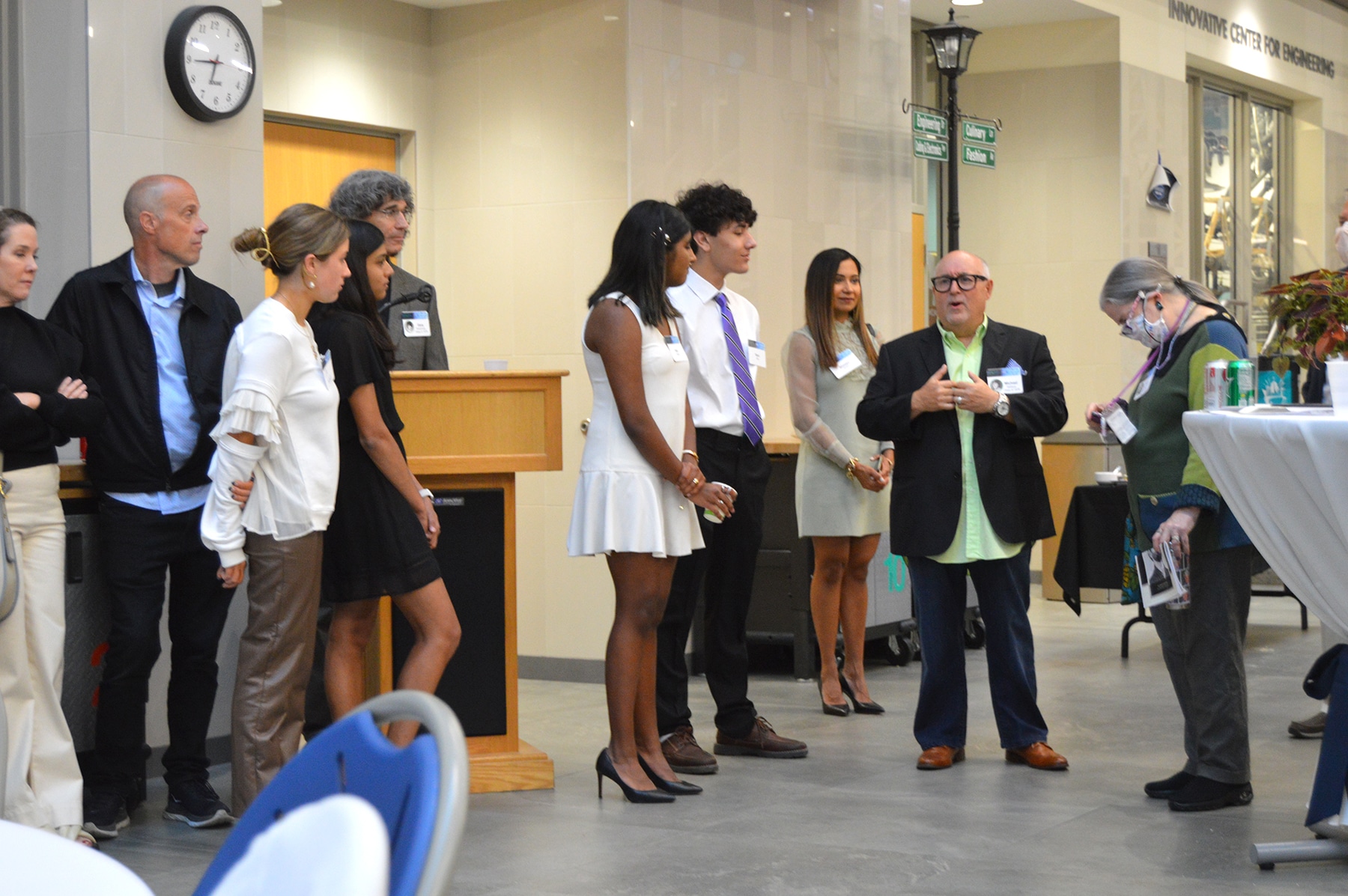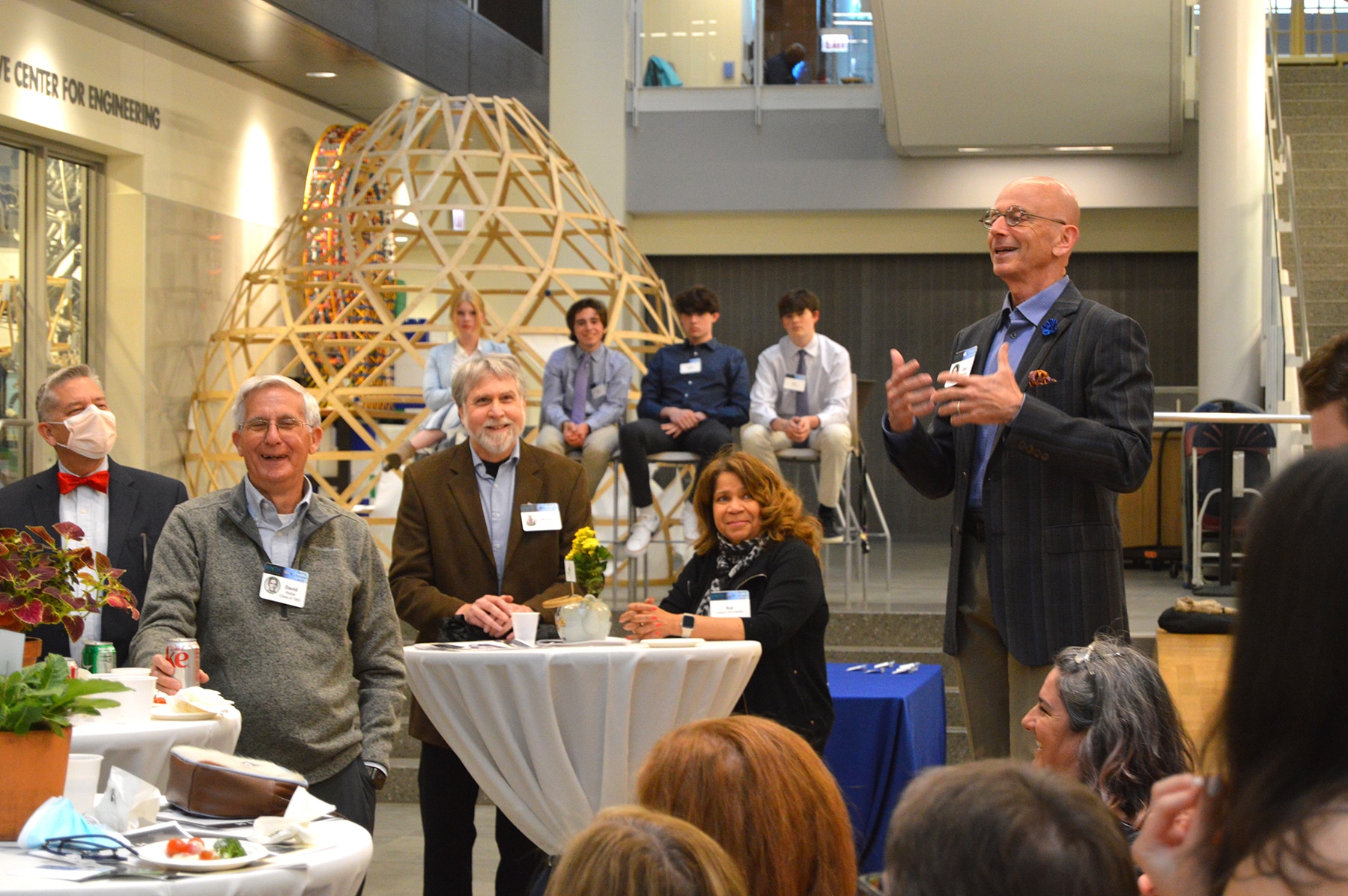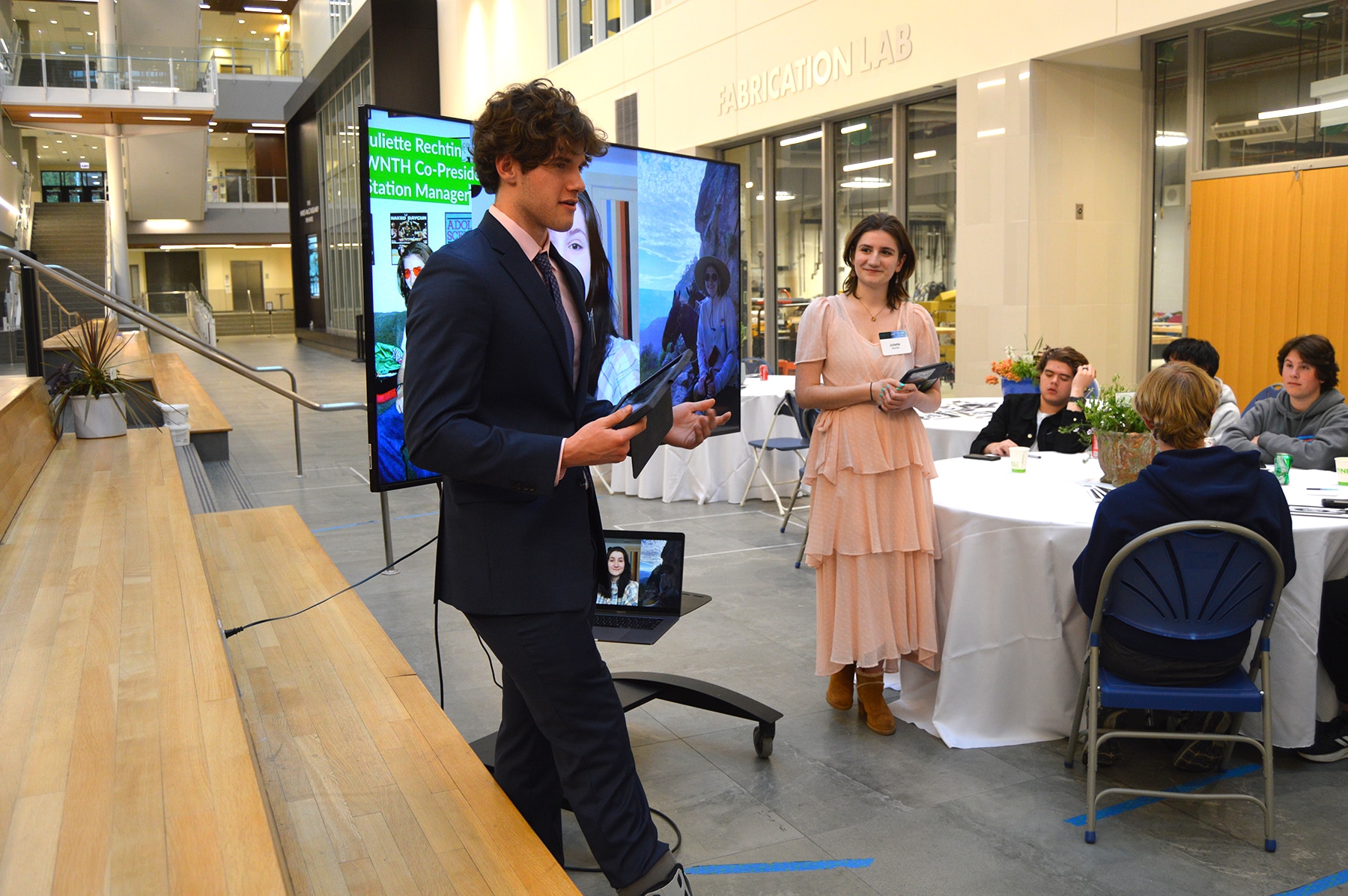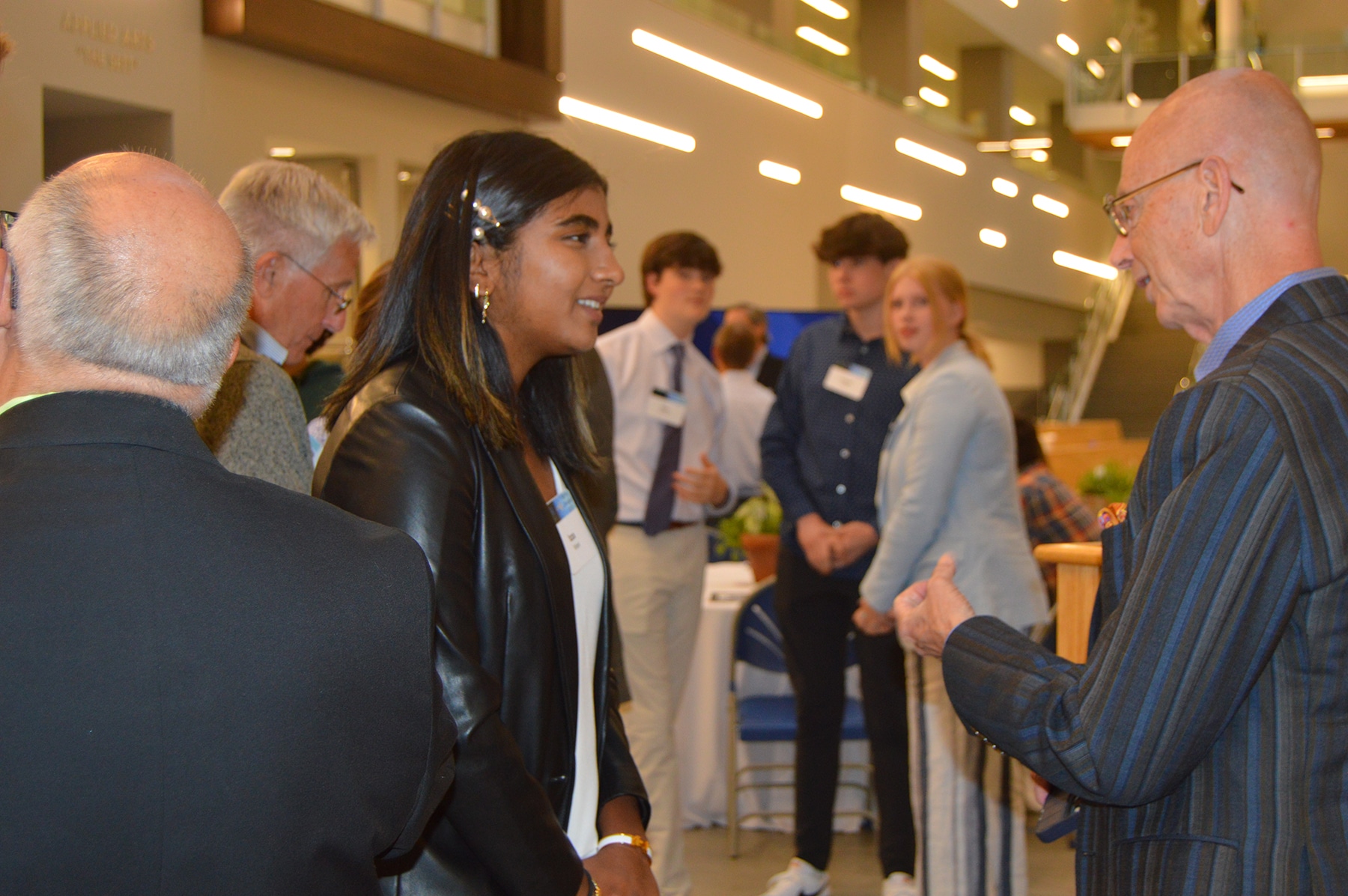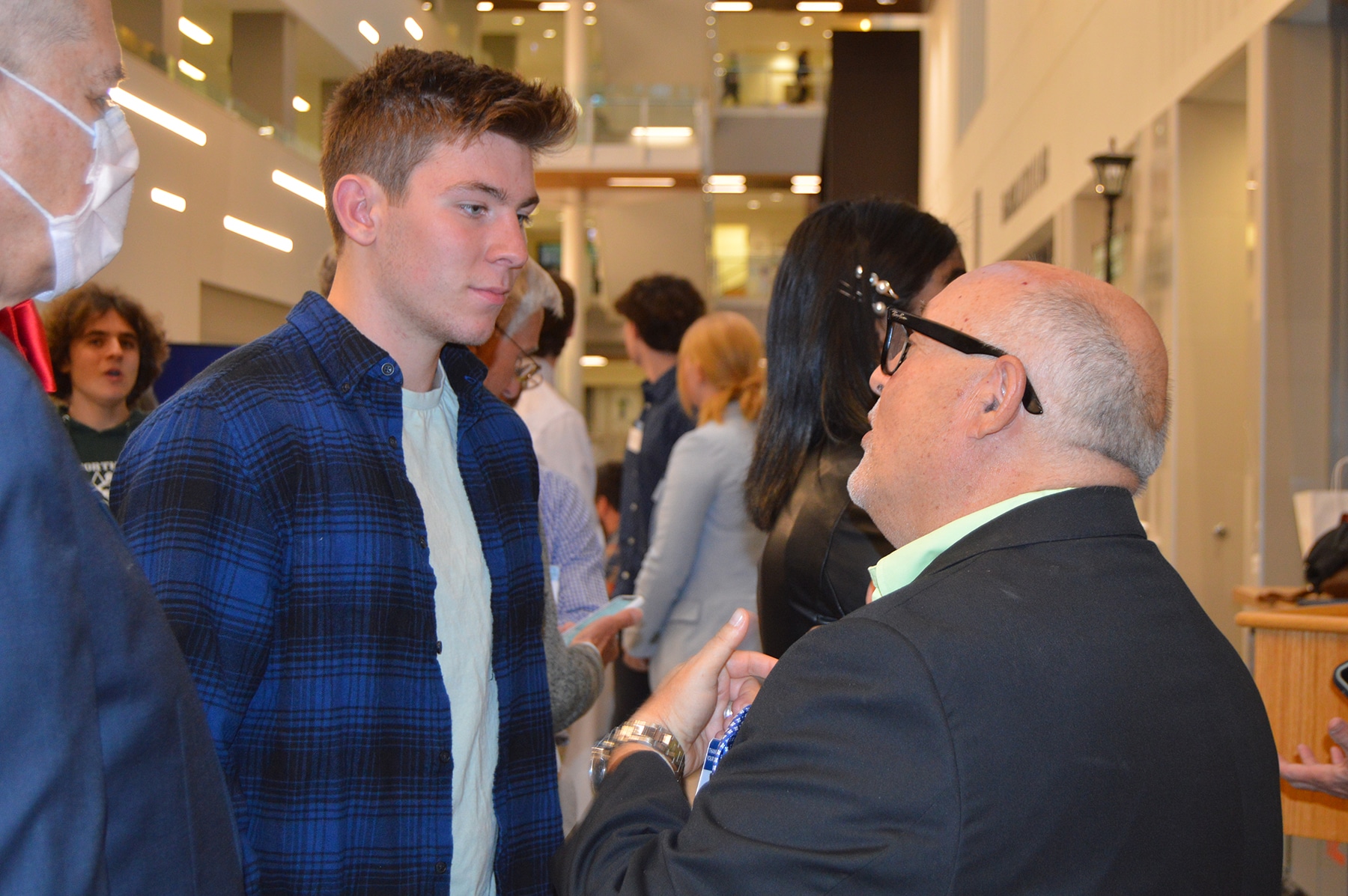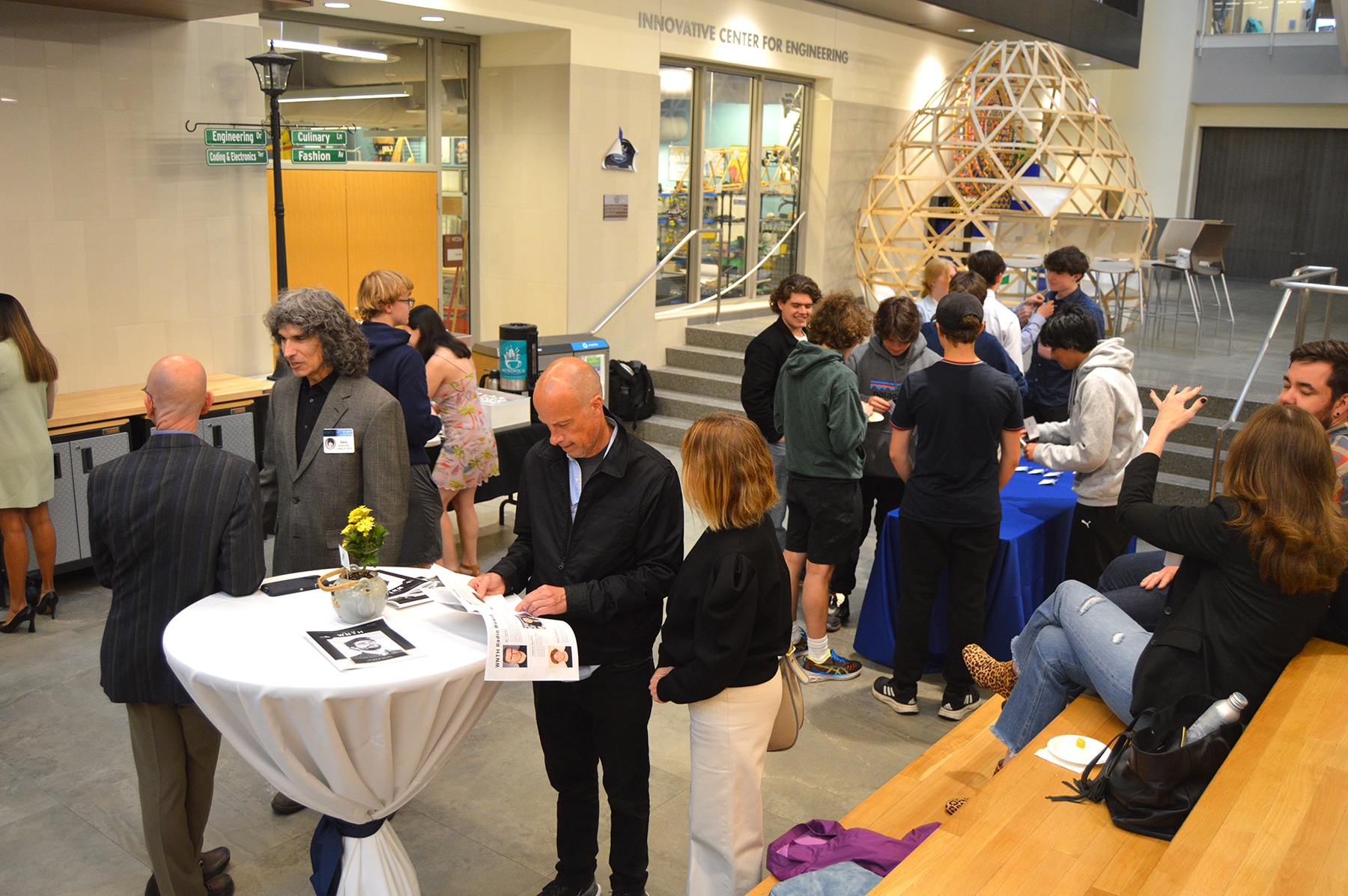 New Trier Students Create Over 20 Podcasts, and Counting
Funding from NTEF for recording kits has been a catalyst for students to create more podcasts to reflect the diversity in student voices.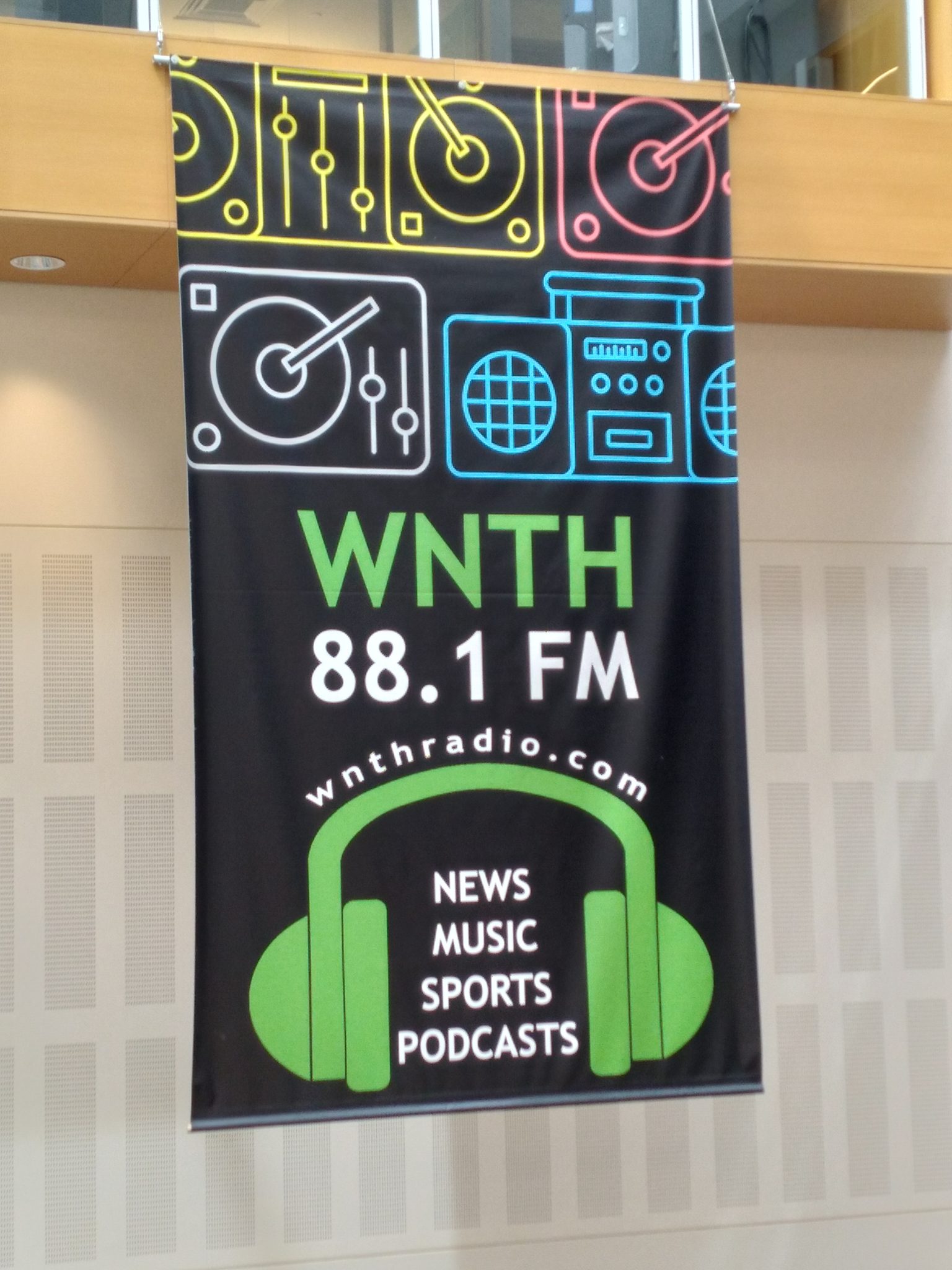 When New Trier shifted to remote and hybrid learning during the 2020-2021 school year, the New Trier Educational Foundation (NTEF) saw the need for an emergency 203 Grants cycle to ensure that students can continue having the best possible learning experience while staying safe and dealing with uncertainty.
The Foundation provided funding for New Trier's WNTH Radio 88.1 FM and the Radio Club to equip students with mobile recording kits for producing podcasts, talk shows, and music radio shows remotely from home. The mic kits provided not only continuity for the students to create content, but also opportunity to produce new podcasts.
"The technology just makes the process easier and the overall quality better," says Jim Syrek, Radio Club Sponsor. "We used to rely on one recording set up in a room next to the radio station. Even if we were fully back in person, this one room would not be enough. This investment addresses that limitation and is a game changer."
"One of the most beneficial elements of being able to provide the mic kits to students is that they were able to have a voice at a time when students were feeling isolated," adds Syrek. "This technology also serves us well by allowing the club membership to grow and the community to have even more radio content to engage with."
Media Faculty John O'Connor has been amazed by how passionate many of his students have become about podcasting and live sports broadcasting after a few months in class. Two of his freshman students, Caden Greco and Ben Glick, co-host The Ben and Caden show (www.linktr.ee/BenCadenPod) featuring sports industry interviews, themed discussions, and random talks.
Days after interviewing Jon "Boog" Sciambi, the Cubs play-by-play announcer, they were at a Cubs vs. Brewers game and the tv camera focused on the two boys — Caden, a Cubs fan, and Ben, a Brewers fan — sitting next to each other wearing rivaling jerseys. Sciambi: "Shout out to the young podcasters…two buddies hanging out together at the ballpark."
The curriculum puts a strong emphasis on developing better storytelling skills, according to O'Connor. This was manifested when Daniel Stein, a sophomore in Syrek's class, became the first student to win first place in the Broadcast News category for New Trier since it was introduced by the Illinois High School Association Journalism Competition in 2012. He took first in both the state sectionals and the state finals this year beating out 19 other finalists.
On the music end, the Radio Club is evolving the WNTH brand to emulate a college station by playing and promoting a lot of emerging bands and artists. WNTH is now a part of the college station community in reporting weekly songs to their charts and has other enhancements in the works.
When WNTH went on the air for the first time on December 10, 1960, it was one of the first high school radio stations in the country. Today, the "Voice of New Trier" showcases various programming ranging from "college-esque" emerging music to live sports and podcasts via their website and Spotify page. The station is completely run by students under the supervision of a few faculty members. Each year, a new group of students is selected to take charge of the station.
"Back in the day, students and the community were more involved in participating and supporting the station," says Syrek. "My aim is to restore those bonds."
You can listen to WNTH summer programming 24/7 at www.wnthradio.com; Instagram @wnth88.1, @wnthsports, @nthsbroadcastjournalism; or Twitter @NTHSMEDIA_WNTH.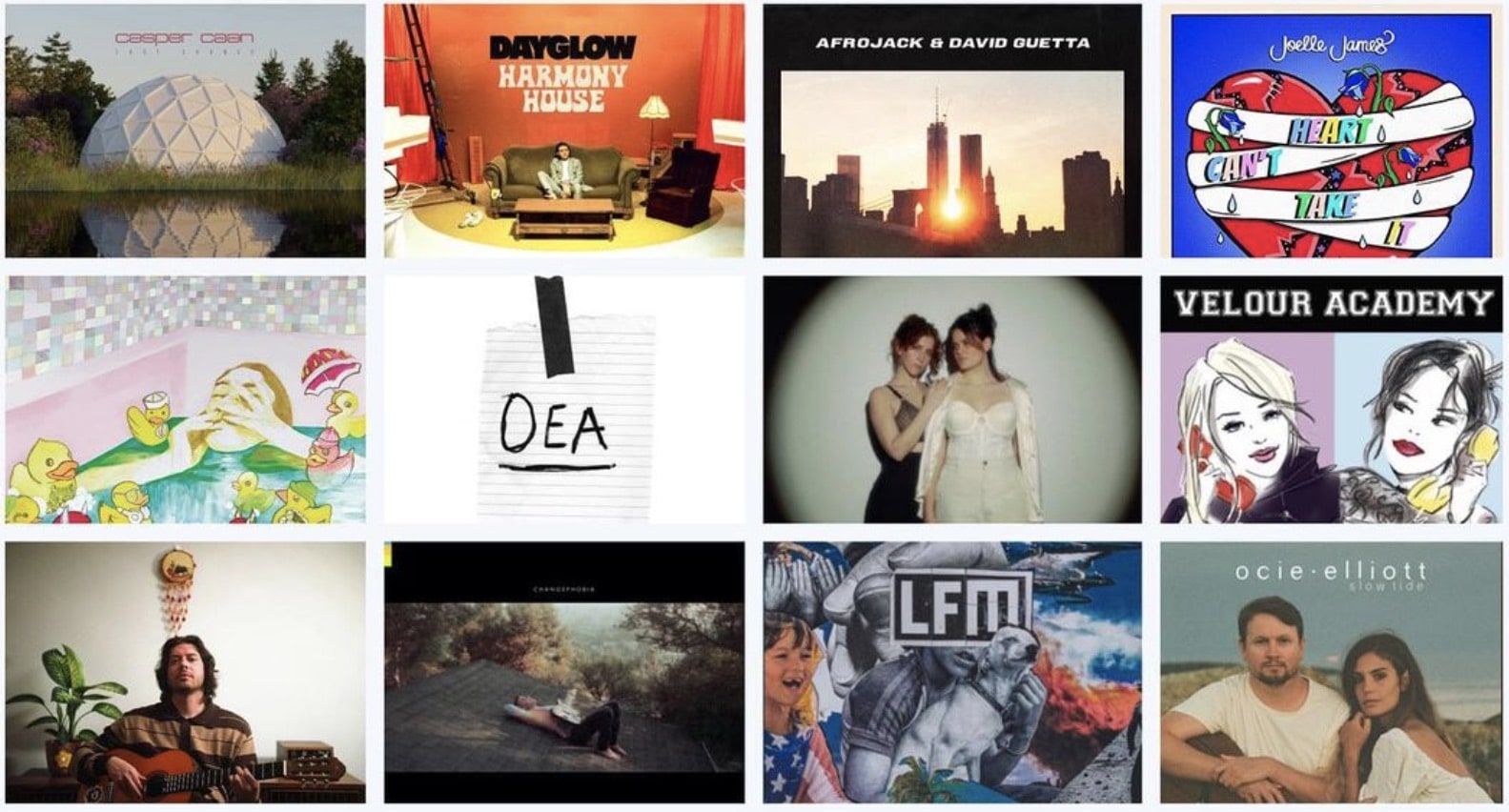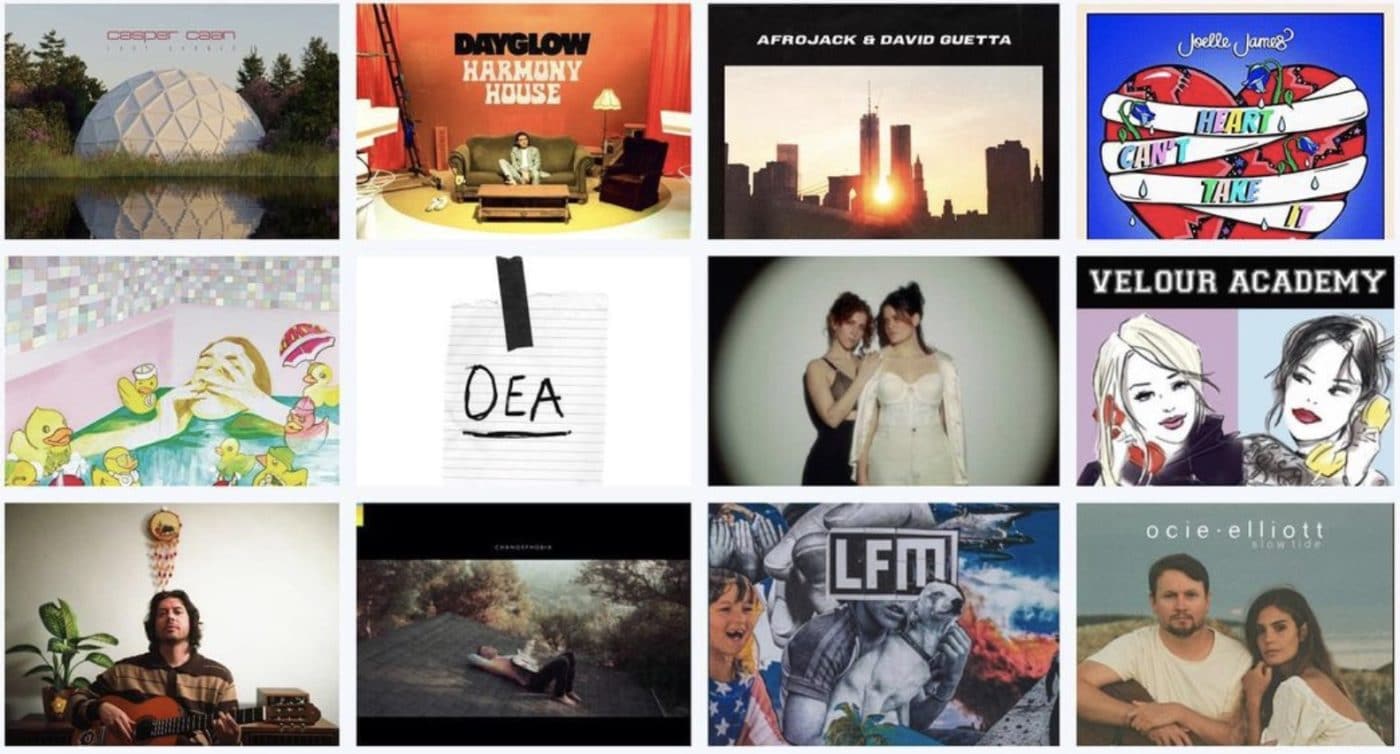 New Trier Wind Ensemble Welcomes Composer Omar Thomas
"Through the study of Omar Thomas's piece, "Of Our New Day Begun," students will be able to consider the role of diversity in their lives and explore how they can become a positive change agent in society."

— Matt Temple, Music and Theatre Faculty
The New Trier High School Symphonic Wind Ensemble and music faculty Matt Temple welcomed Omar Thomas to the Northfield Campus in March for an interactive learning session, funded by the Educational Foundation. In addition to the music clinic, students engaged in a five-part lesson, focusing on how they can be positive agents of change.
Thomas is a world-renowned composer, arranger and educator who wrote "Of Our New Day Begun" (performed here) to honor the nine victims who lost their lives to gun violence while worshipping in the Mother Emanuel Church in Charleston, South Carolina in the evening of June 17, 2015.
"It was a horrible act of terrorism," Thomas points out. " And it's important to do what we can within whatever roles we play in our lives to make sure this doesn't happen again."
When asked what he hopes to impart to the students, Thomas replies, "I want them to know that every note and idea in this piece is intentional. It comes from the Black American experience, and by playing the music they are carrying on the tradition that has been well-known and ingrained and precious to so many people for so many centuries."
A few of our students in the ensemble also shared their experience learning from Thomas:
Yael Shaw '20 – Piccolo
I was truly so impressed by Mr. Thomas's grit and perseverance.  It seemed as though every time he performed or heard the piece, he evoked the same strong, passionate response.  It was truly incredible to see that live.  It made me feel as though I was effecting change, simply by playing notes written on a page.  I have no clue how he wrote such powerful music in such a short period of time. That definitely stood out to me in our conversation!  But what stuck with me most from our discussion was that each part of the music shared a deep meaning.  Specifically, I felt a responsibility at 66 to convey the message he wanted.  The chaos, the sirens.  It gave my part accountability, and solidified my solidarity with the community.  I'd say this has been one of my favorite band pieces in all four years of high school, and definitely one of the most important. So, thank you!
Jenna Oshana '21 – Bass Clarinet
I learned a lot of new things about all of the intent behind writing that piece. For me, it is the second best piece I have ever played in band and even though I loved the piece before hearing him talk, I had a newer appreciation for it afterwards. I wasn't oblivious to the meaning behind the song but hearing an artist talk passionately about their work is something I find to be very inspiring. To hear all of the thought he put into it, incorporating jazz, R&B, church hymns, why specific instruments got specific melodies, etc., allowed me to focus on different parts I had never noticed before. Despite playing the piece many times prior to that evening, I was able to hear specific lines and visualize the story he was trying to tell in that section of the piece. Something that surprised me was how he composed such a dense piece of music in such little time. I really enjoyed being able to hear him talk and I'm sad we had to cancel the concert but I am happy we were able to play it with him one more time. That was an awesome experience.
Ava Naghshineh '21 – French Horn
As I was sitting and listening to Mr. Thomas's responses to questions and his overall development and motivation about the piece, I stood more and more in awe of such a process and the effort and insight it took to create this song. Everything he did was so deliberate, and I could only hope that by playing the song I would be able to portray that deliberateness in his music. From repeated motifs to the ascending levels of chaos present in the score, the music moved me, and that's not something I say often about band music. I could feel the hurt and the raw emotion as well as the hopeful note of change. I really felt that this song resonated so powerfully within all of us, and by having Mr. Thomas conduct, we could channel all our hard work into a performance so great and so impactful. Mr. Thomas's work with us was very valuable. It taught me that we should share our experiences through whatever medium we can, whether music or storytelling, both of which he was able to meld together to create this song.
New Trier Swing Choir Opens for the 2019 NYC Jazz Festival
"Having this experience early in the spring gave them the opportunity to use what they learned to grow as individual artists and as an ensemble in the time they had until the end of the school year."

– Nathan Landes, New Trier Swing Choir Director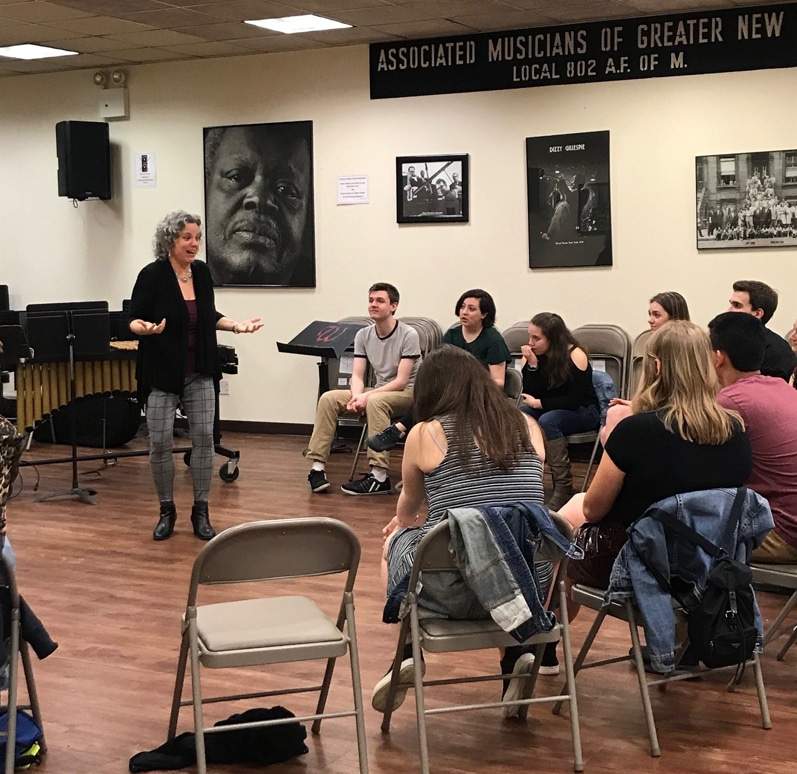 New Trier's vocal jazz ensemble travels to jazz festivals occasionally to perform with other groups, learn from educators in the field, and experience the local jazz culture. Having accepted an invitation to perform at the 2019 New York City Jazz Festival, music faculty Nathan Landes traveled with juniors and seniors in Swing Choir to NYC in the spring.
The trip's highlight was a clinic session with Jennifer Barnes, Associate Professor of Vocal Jazz at the University of North Texas (UNT) and a highly sought-after vocalist, educator, and arranger throughout the U.S. and Canada. "She opened our eyes to look at the music in new ways and to get more nuance from different areas of our music," Landes points out. "Students learned a lot in terms of the choices they can make to take the music and performance to a whole new level."
"What was most rewarding for me was to see the students become inspired about this to the point of raising their performance level and having fun with it while doing an outstanding job," recalls Landes. "I'm grateful to the Foundation for helping to make this trip happen for the students."
New Trier Students Help Volta Science Olympiad Teams Prepare for Regional and State Tournaments

"Our main objective is to engage New Trier students in meaningful interactions with the Volta students while helping them develop valuable skills in engineering, science and lab. This is a great embodiment of all three facets of our school motto — to commit minds to inquiry, hearts to compassion, and lives to the service of humanity."
– Don Wurth, Science Faculty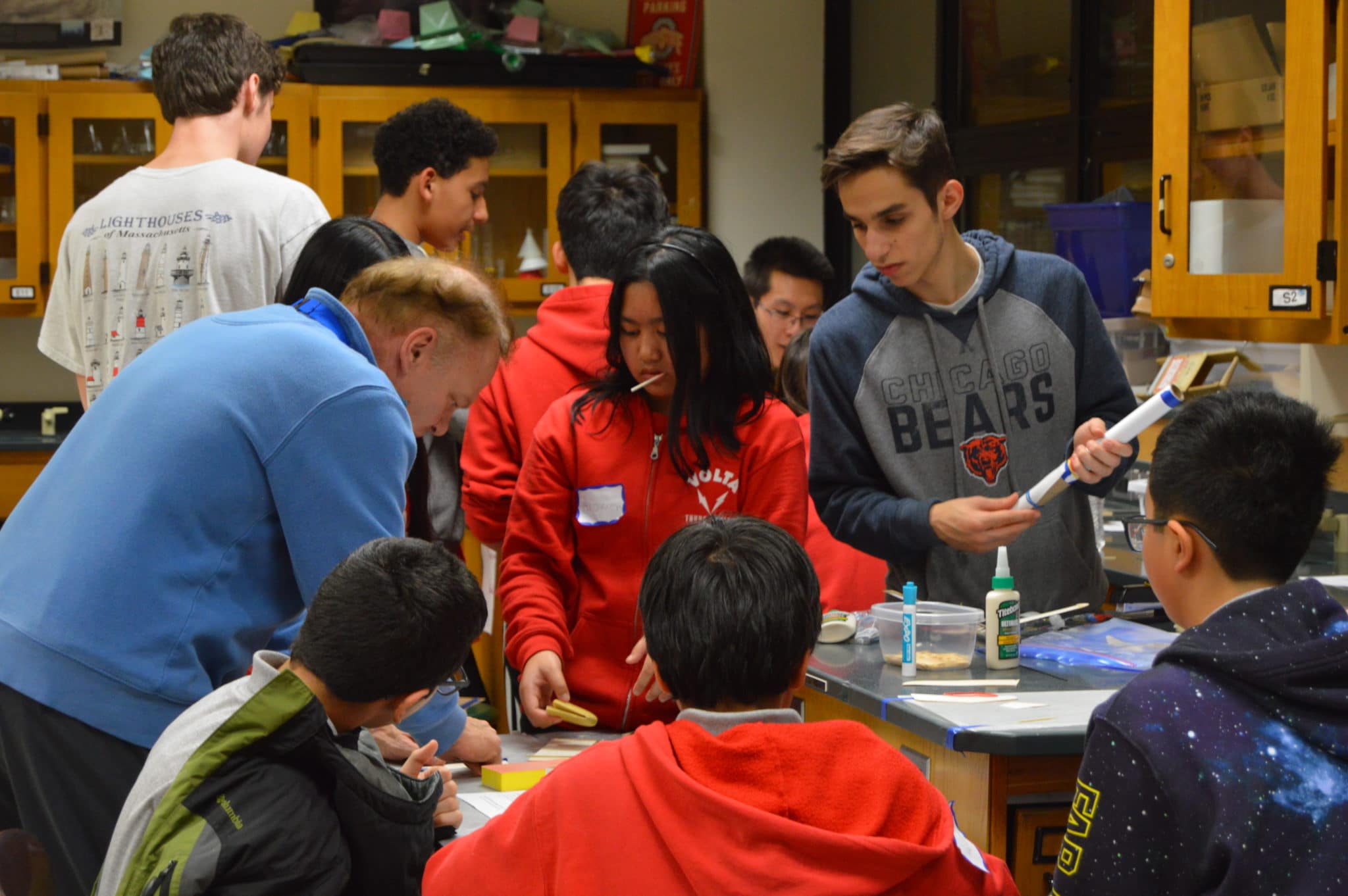 New Trier has been sponsoring a Science Olympiad team within the Chicago Public School system for more than seven years, more than five working with Volta in the city's Albany Park neighborhood. In total, over 125 CPS students have benefitted from this social service partnership, and over 150 New Trier volunteers have assisted in the effort. Volta selects 30 of their students (grades 6-8) for their varsity and junior varsity teams.
Throughout the fall, winter and spring, twenty New Trier volunteers — comprising juniors, seniors and faculty — spend their Saturday mornings assisting the Volta teams with studying, practicing labs, and building their engineering products. At the regional and state competitions, New Trier students assist the younger students by carrying equipment to the events and (mostly) calming nerves.
The Volta team faces major hurdles each new season. According to statistics provided by CPS, approximately 94% of Volta students come from low income households, and 63% of the students have limited English skills. Most of the other 14 CPS schools that participate in Science Olympiad are magnet or gifted schools that have selective enrollment.
The hard work of the Volta students and New Trier volunteers have resulted in Volta teams finishing in the top three in the city for the last three years and advancing to the state tournament. "For some Volta kids this might be their third year as a team member," Wurth points out. "It's great to see their progress from 6th to 8th grade, how much they've learned and needing less input from the volunteers."
"Since this program began, many New Trier alumni who volunteered as students come back and say how helping the kids prepare for their tournaments was one of the highlights of their senior year or their high school experience," Wurth adds.
Training Students in QPR is About Kids Taking Care of Kids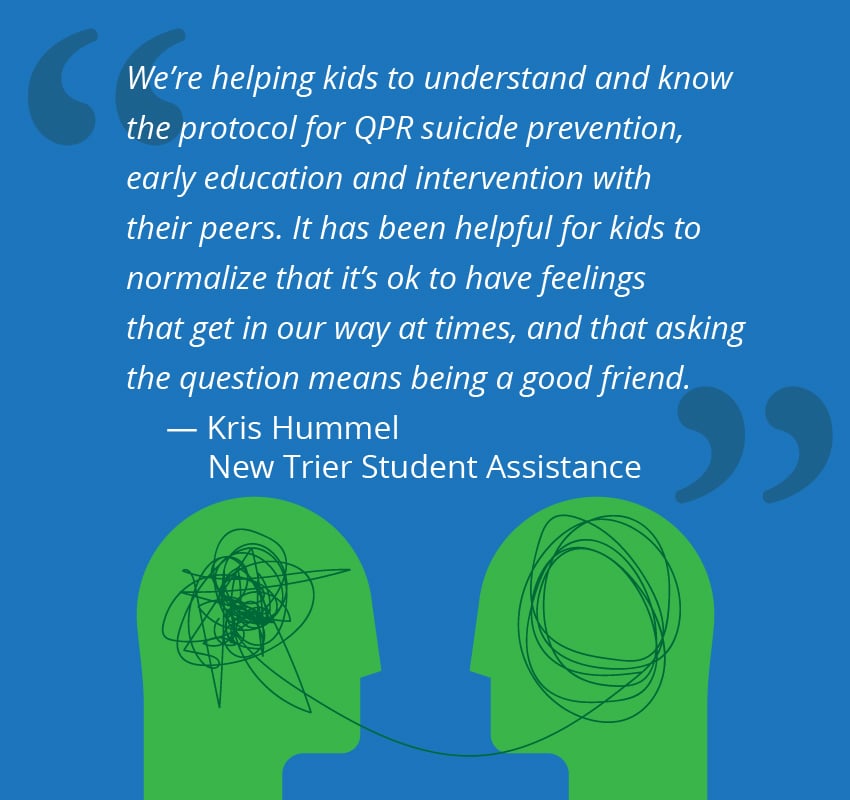 Having supported training for teachers in QPR (Question, Persuade, Refer) suicide awareness and prevention, the Foundation's 203 Grants funding also expanded the curriculum to provide students with a set of skills that would help them intervene with their peers.
According to Kate Goodman, NT Kinetic Wellness Faculty, it's important for a student to be able to recognize the signs of suicide and know when a friend is asking for help. By asking the questions and opening up the dialog to get the help that a friend needs, students begin to feel empowered.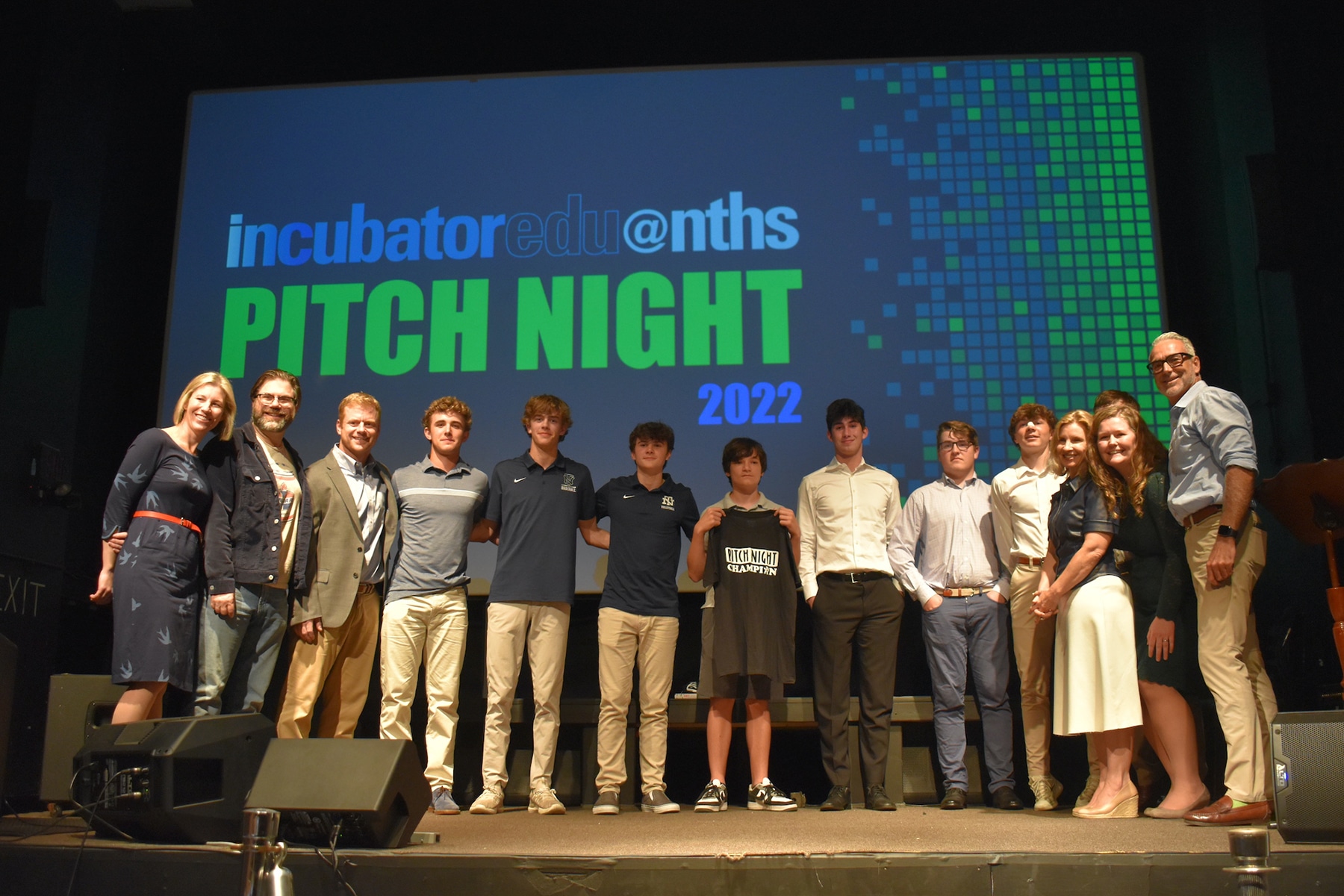 New Trier Business Education teachers, in partnership with the Foundation, have brought INCubatoredu to the classroom to provide students with real world entrepreneurship experience. INCubatoredu — a nationally recognized program that provides a specialized curriculum to hundreds of member schools in over a dozen states — provides online instructional materials, consultation on how the classroom is designed, a coaching and mentoring framework, and professional development resources for teachers and volunteers.
In this year-long course, students have the opportunity to fully develop their product or service. Business experts from the community serve as volunteer coaches and mentors guiding student teams through the processes. At the end of the school year, each team presents at Pitch Night to a group of local entrepreneurs and business leaders mimicking ABC's popular business pitch show, "Shark Tank."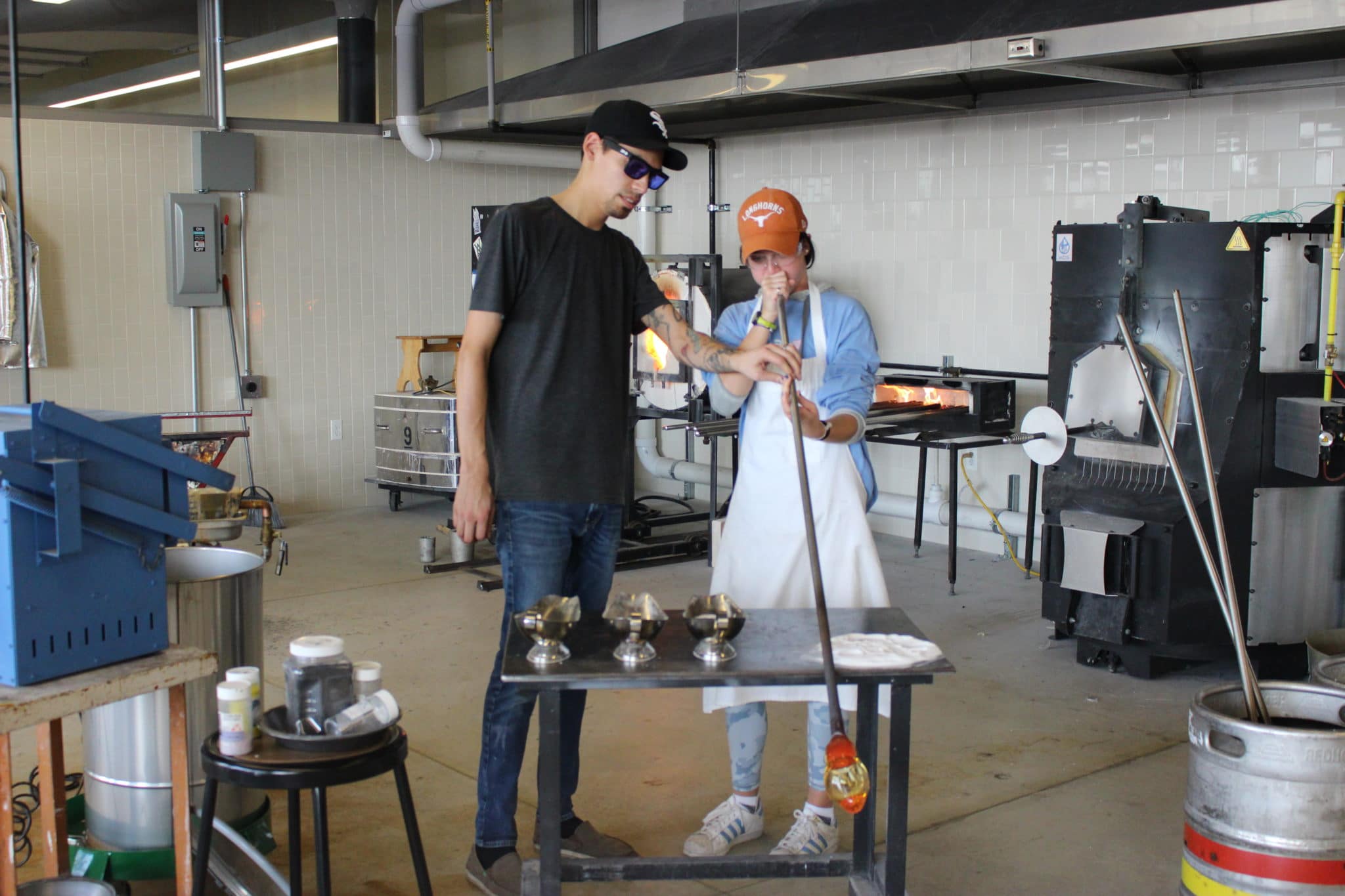 New Trier offers a unique glass art program that has been constantly gaining popularity with students. Building capacity for this curriculum with state-of-the-art equipment raises the quality of education for Glass Art students and brings New Trier's Glass Art facility to a level that rivals many colleges and universities.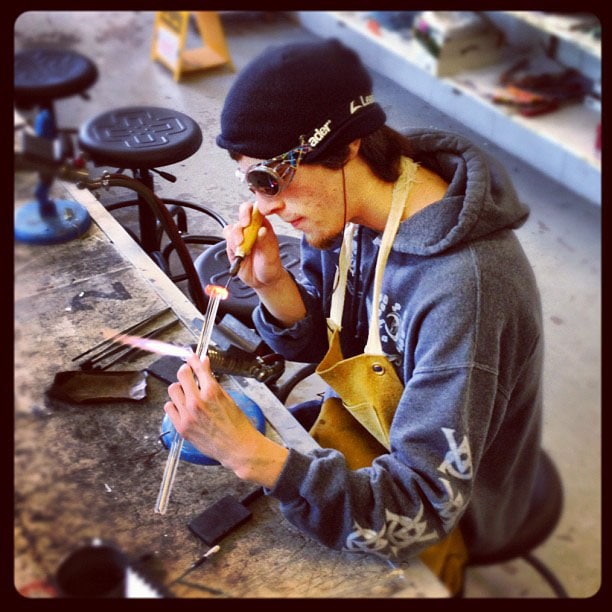 Mori Weinstein, passionate about the glass arts with skills that rivaled professionals, graduated from New Trier in 2012 and attended University of Kansas. In 2016, a tragic accident occurred where he and three others died.
To honor Mori's memory, the New Trier Educational Foundation in partnership with the Weinstein Family and the community, committed to raise $35,700 to purchase an annealing kiln and second reheat chamber allowing more students to participate and advance in the glass arts.
"Having more space and equipment enables New Trier students to host students from other schools near or far. The real life connection of working alongside and collaborating with new people helps students grow and be more understanding of people from different backgrounds," shares Monique Roberts Boyd, Art Faculty
Together, with your philanthropic support, we can create more exceptional learning opportunities for all New Trier students and share more stories of impact.